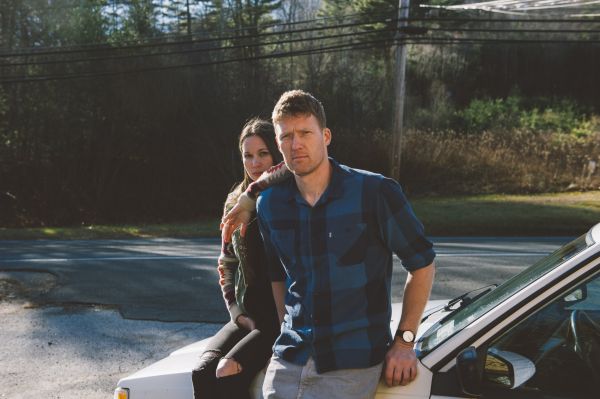 15 March 2018
The Lay Awakes; Photo Credit: Patrick Kolts
Singer-songwriter couple The Lay Awakes is here with their debut single "Press Play." Anna Paddock and Patrick Anderson wrote this song about escape. Paddock is the primary songwriter on this track and it was inspired by being on the subway in New York City and escaping your troubles through your headphones.
"It is a song about escape," Paddock says. "And also about that New York feeling where you feel like you belong only because no one belongs: You're in the shuffle, your days are fast and restless, but the subway brings everyone to the same place. Right next to each other. Rich and poor. Ugly and pretty. Old and young. Most people choose to Press Play."
The Big Takeover is pleased to bring you the premiere of "Press Play." The reflective, yet dynamic track certainly showcases the refuge of music from the daily grind, blending delicate and light to shadowy acoustic singer-songwriter and folk sounds, paired with Paddock's airily gorgeous vocals and brighter pop melodies.
The Lay Awakes are set to release their debut album Home Away From Home this spring as well and it's certainly one to look out for.
Website
Facebook
Instagram
Twitter
SoundCloud
comments powered by