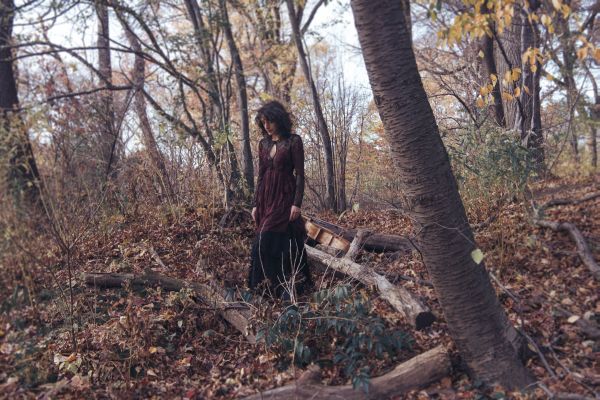 14 March 2018
Serena Jost; Photo Credit:Florence Montmare
"The Cut" is the first video from Up To The Sky, a new solo album of songs for voice and cello by cellist/singer/songwriter Serena Jost. Jost is previously known for her work as an original member of Rasputina, the renowned and well-corseted cello group.
A classically trained cellist and singer, Jost found her true calling writing poetic songs and accompanying herself on cello and guitar. She happily calls NYC home and the video for "The Cut" was captured live in the historic St. Peter's Church in Chelsea.
The album was recorded under the church's rafters with eight microphones over two days by Adam Gold, then mixed by Chris D. Butler in Brooklyn. The LP includes originals, some unusual covers including a song by Molly Drake (Nick Drake's mother) and an array of instrumental and vocal improvisations.
This solo album is a departure from Jost's past two albums that were recorded with her band. There are moments of solo cello work on other albums but Serena wanted to fully explore that and the raw sound of live recording after her band recording experience. She has always been drawn to the intimacy of sacred spaces. After singing a few notes into the nave, she knew she had found a magical place.
Jost will be celebrating the album release with a performance Thursday, April 19th at Saint Peter's.
Up To The Sky is being released April 6th by Second Kiss.