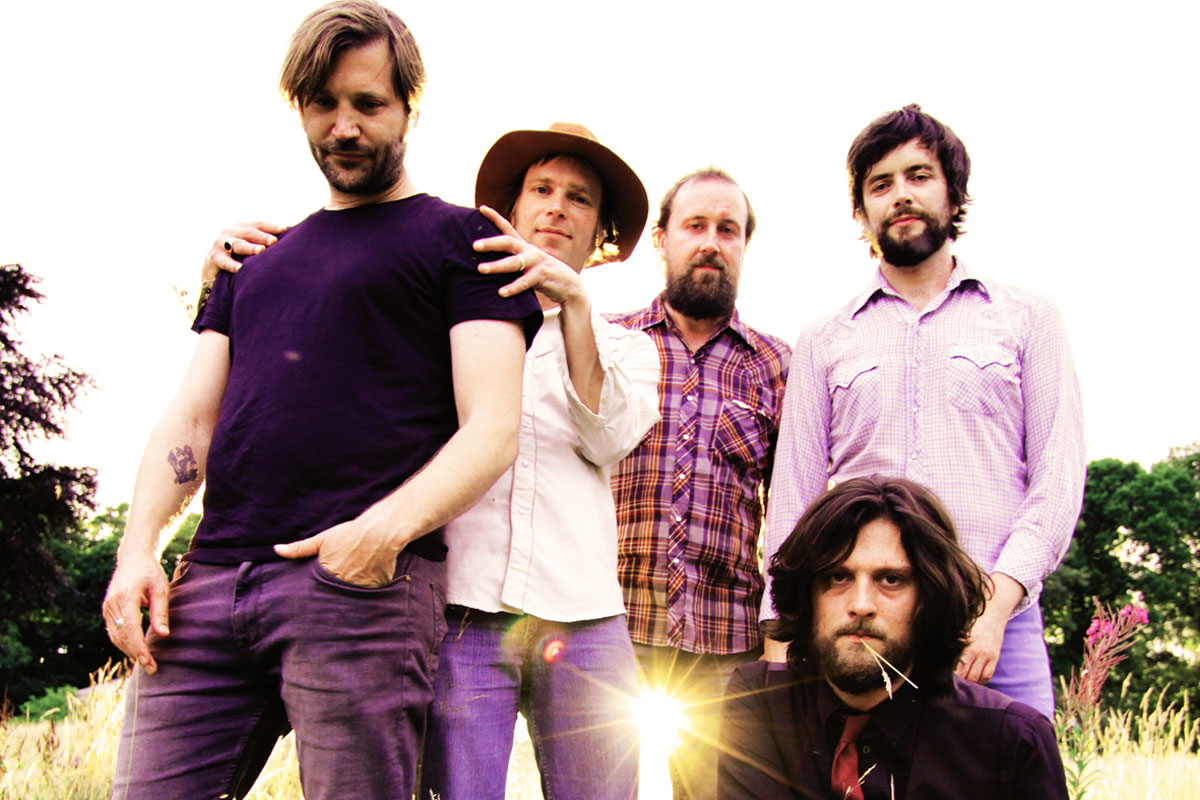 7 January 2016
London-based psych-folk outfit The Hanging Stars will release their debut album, Over the Silvery Lake this March via The Great Pop Supplement/Crimson Crow. Blending folk pastoralism with swampy '60s Americana, the album was recorded in Los Angeles, Nashville and London.
Fronted by songwriter, singer and guitarist Richard Olson (The See See, Eighteenth Day of May), joined by Sam Ferman on bass and Paulie Cobra on drums, The Hanging Stars also feature Horse (Dan Michelson and the Coastguards) on pedal steel, Patrick Ralla (The Alan Tyler Show) on banjo, guitar and assorted instruments and Phil Anderson on keyboards.
"This is the luscious finale, resplendent with synthesisers and jazzy flute and a (possibly somewhat guilty) nod to progressive rock," said Olson of "Running Waters Wide". "The vocal harmonies offer light in what is otherwise a song imbued with a deep sense of melancholy. The descending piano line twinkles whilst the drums and guitar lock into an incessant beat. Something which ceases to give way until the final loose refrains which mark the end of the album."
David Crosby fans, lend an ear; you'll find much to appreciate.
comments powered by