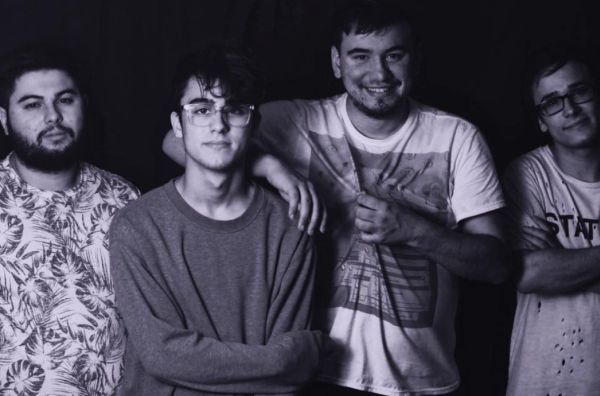 8 November 2017
Traverse Town; Photo Credit: Mason Pimental
South Boston-based alternative/synth-pop outfit Traverse Town has been described as having a lush synth sound which features mostly electronic-based songs with clean production, while also going back to the '80s with infectious guitar riffs, synth pads, and catchy choruses.
DJ Mello (vocals/guitar), Seth Marques (keyboards/guitar), Andrew Botelho (bass guitar), and Bobby Rubicine (drums) released their debut EP Kilimanjaro April of 2016, receiving praise from various music blogs and thousands of streams on Soundcloud and Spotify. After releasing the singles "Stay With Me" and "Play Pretend", the band dropped second EP Fantasy in February.
Now, after becoming a verified Spotify artist, reaching radio play by WBRU 95.5, gaining an additional member, and being featured by bigger blogs and channels, they are ready to take things up a notch with the single "Signs", as well as recording debut album Reality.
"Signs" is a glimmering creation that explores the solitude of wandering adrift in a big city, searching for some sign of greater purpose that's nearly impossible to find. The track is expertly produced, employing blankets of synths to create an exhilarating sonic landscape. The chorus is undeniably infectious, leaning into the pop aspects of this indie/alt synth act. If you've ever been lost in the city or in your mind, this song will leave you feeling found.
Website
Facebook
Twitter
Instagram
comments powered by