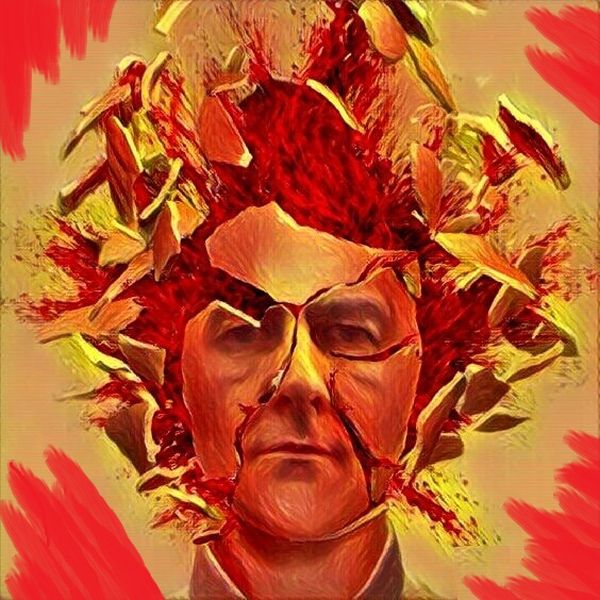 7 November 2017
Equinox; Image courtesy of Equinox
Anne Clark is one of those huge musical discoveries that are hard to forget. Remember when you heard your first spoken word in a song? Clark did so with a dark and delicious style, especially circa 1988 – and she was certainly the queen of Metropolis with her convincing delivery and her messages, both stark and dire.
Fast forward to 2016-17, when Equinox emerges on the scene,gradually, one single at a time. Earlier, we introduced you to his track Goodbye feat. Dementio13
Today we present you the video for his new single "Kiss", which is a collaboration with sweeping British up-and-coming indie outfit Feral Five.
Already before its official release, this track is doing rather well on the British airwaves – namely with BBC stations. A few weeks back, this track was chosen by Gideon Coe of BBC 6 Music as his recommended track of the week and, since then, has already been championed by fellow BBC hosts Steve Lamacq, Tom Ravenscroft, Shaun Keaveny, and Radcliffe & Maconie.
The video for "Kiss" was produced and directed by Jay Stansfield, who also collaborates on Equinox's forthcoming debut album (on the track "How It Is"). The track "Kiss" itself is explosive, impeccably combining funk and electro with a bit of Kraut pop, with spoken word that one-ups Phil Daniels' delivery on Blur's "Parklife".
Equinox is an intense and acclaimed poet with a distinct and attractive accent. His debut album, called It's Hard To Be Happy When Your Head Is Full Of Sin, will feature a remarkable range of artists covering everything from electro to funk, post-punk and cinematic electronica, creating their own distinctive backdrops to Equinox's vocals.
The list of collaborators (14 in all) includes legends such as Vince Clarke (Erasure, Depeche Mode, Yazoo) and hot current acts such as Deux Furieuses and Feral Five, as well as other top-notch artists from the independent scene, including Ceiling Demons, Rosie Bans, Snippet, and Superhand.
"The whole process took around eight months to complete and it was a constant feeling of surprise and delight to hear how the artists deciphered my work and pieced around their own arrangements," explains Equinox.
The poetry of Equinox takes no prisoners, with subject matter ranging from male suicide to prostitution, but with equal amounts of undying love and devotion. Equinox isn't just about poems, but instead stands to break down some misconceptions about the spoken word genre. The often hard-hitting deadpan will continue to be a source of interest.
While the album won't be released until after the new year, already you can find "Kiss" on all the regular digital stores and streaming platforms, as well as on Bandcamp
Have a listen to "Goodbye", which will feature on the same album:

EQUINOX
Blogspot
Bandcamp
SoundCloud
Twitter
Facebook
YouTube
Instagram