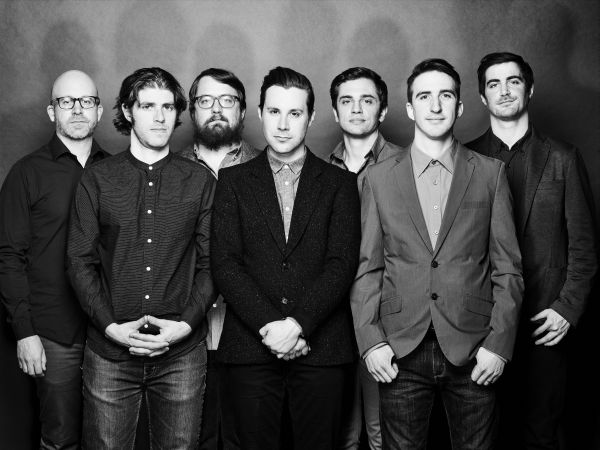 21 September 2017
Ikebe Shakedown; Photo Credit: Jacob Blickenstaff
Ikebe Shakedown is the cinematic soul band of your dreams. Their layers of jazz fusion, Afro-funk, disco, and groove are woven together perfectly and the result you get is a unmistakable sound suitable for any Tarantino movie or '70s action flick your mind can conjure.
After playing numerous festivals and backing legendary musicians Sharon Jones and Charles Bradley, the band proudly premieres their latest funky tune, "Supermoon", off of their most anticipated album, The Way Home, after a three year gap since their last album, Stone By Stone.
The secret to Ikebe Shakedown's obsessive sound is their hand-built music studio in their hometown Bushwick, NY. Recording only on analog, The Way Home presented an opportunity for the band to collaborate together and gather their nine years of individual musical experiences to create a series of songs the totally defy genre and have created some of their best material put out to date.
The new album was recorded with unique vintage gear that ranges from a pair of RCA 77D microphones from the late '40s, a pair of Altec 1566A tube preamps from the mid '60s (same kind they used at Motown), and a wealth of vintage guitars, amps, keyboards/synthesizers, and a house drum kit from the 1960s (a Rogers Holiday, to be specific).
Percussionist Dave Bourla encapsulates the feeling of "Supermoon", explaining, "From the opening wash of reverb to the last pummeling drum hits, "Supermoon" is a tune that expresses all the energy and excitement we feel moving through the city. We gave it an air of mystery, since we live somewhere where anything's possible at any time, day or night."
Hear the magic that was created and enjoy the latest music to add to your life soundtrack from Ikebe Shakedown.
comments powered by