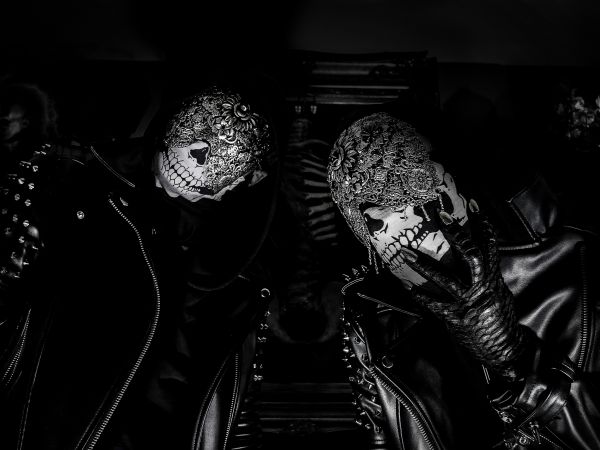 4 April 2018
Strvngers; Photo courtesy of Strvngers
STRVNGERS is a dark, unforgiving, post-punk/darkwave, Canadian duo with an electronic seedy sound. Maria Joaquin and KC blend gothic undertones with catchy dance music to create a sonic-erotica of synths, guitar, and EBM.
Formed in 2015, STRVNGERS have already set their path with a self-titled album released in 2016 by Negative Gain Productions, as well as a follow-up full length LP, AMOR/NOIR, to be released April 20th on Negative Gain.
Latest single "Vanity", which The Big Takeover premieres here, is a dramatic, high-impact dance track that pulses with dark energy, catchy melodies, and emotive vocals.
Purchase AMOR/NOIR at Bandcamp
comments powered by