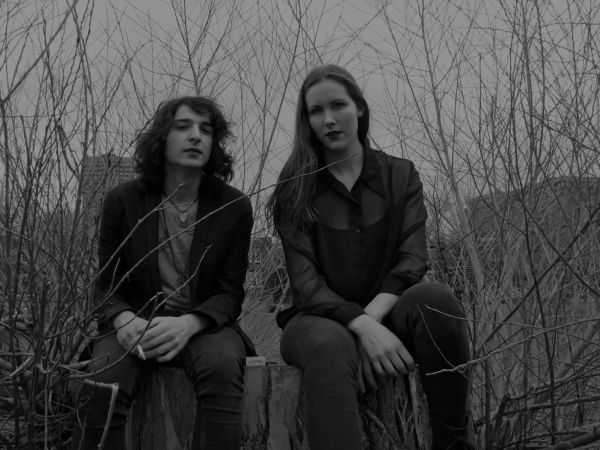 12 July 2017
Discolor Blind; Photo Credit: Alexia Vincent
Montreal has given us much great music over the years; for instance, Leonard Cohen, Arcade Fire, Godspeed You! Black Emperor!, Blue *Hawaii, The Besnard Lakes, Chromeo, Bran Van 3000, Rational Youth, Jean LeLoup, No Joy, and Grimes. But it has never given us something significant via both London and Tehran (that is at least common knowledge). Today The Big Takeover presents a music project that fits this bill exactly – Discolor Blind is gearing up for their debut EP, Long Vivid Dream, slated for release on September 1.
"Black and Grey", the first single from this release, premieres here, along with a clever lyrics video to accompany it.
Discolor Blind is built upon the ideas and music of Ashkan Malayeri, somewhat like a showcase of his talent as a composer, performer, lyricist, producer, and multi-instrumentalist.
Malayeri's own journey began in Tehran, eventually finding his way to Cambridge and London for educational purposes, and then eventually across the Atlantic bridge to the new world – Montreal to be exact, where he promptly set up his own recording studio and started plugging away at the tracks from this EP.
This is music that mixes melancholy with that silver lining of hope, for romantics running a fine line between harsh realities and sweet dreams. This is bound to appeal to fans of Blonde Redhead, CocoRosie, Massive Attack, and GEMS, as well as another project we recently featured – John Fryer's Black Needle Noise
In fact, John Fryer has already begun to work with Discolor Blind on their next release. It is also not surprising that Malayeri counts Hans Zimmer and Portishead among his influences.
Long Vivid Dream was recorded in Montreal between April 2013 and October 2015. It features vocalist Alexis Nadeau, who Malayeri met through a mutual friend in September 2013. The EP also involves Grammy and Oscar-winning music producer Jeff Bass, best known for his long-term work with Eminem.
Building up the songs involved a long and dedicated process, where Malayeri plays the core sounds across a variety of instruments and digital methods, many of which are then replaced by other players for the final recording, and vocals added above the tracks. He likened the process to "rebuilding a large cathedral brick by brick."
"In London, I always craved having the time to make something like this, but I had to go to school there. Canada allowed me to finally spend time on my own project and on my music," explains Malayeri. "A lot of the melancholy and anger in the record are inspired by the grim life I didn't expect to find in Canada."
DISCOLOR BLIND
Facebook
Instagram
Twitter
YouTube
SoundCloud
Spotify
comments powered by