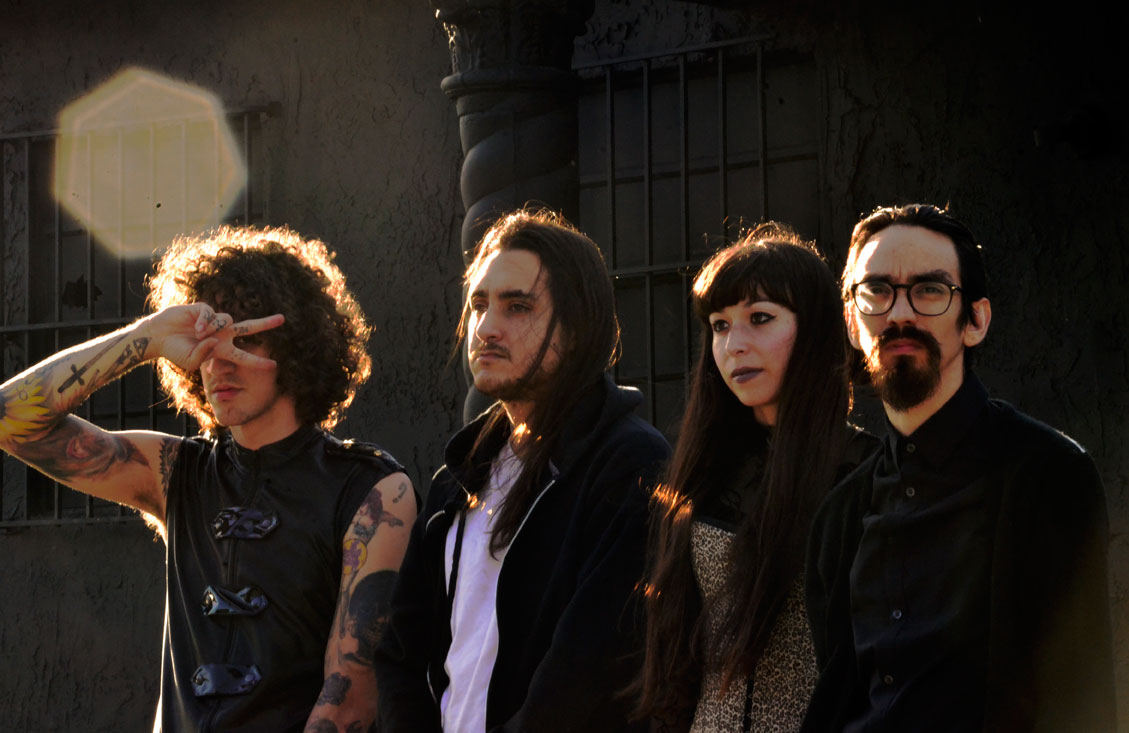 23 June 2016
Photo by Korateo
Oh hell yeah. Here's some rrrrrreal teenage brain-rot rock n' roll for ya!
Dénudés is a "garage noir" rock and roll band from Miami who describe themselves more colorfully than we could:
"Inspired by early cinema and all things dark, primitive, fetish, and sexual, their raw theatrical performances slice through the prism of roaring riffs with cynical young attitudes. Their sound is enticing to the likes of anyone who enjoys the soda pop fuzz of the 50's and 60's, prog nods of the 70's, dark wave and post punk of the 80's, dashed with hints of the dirty nonchalant grunge of the 90's. The band is a cornucopia of flavors as the members hail from Italy, Spain, Argentina, and Colombia, bringing listeners a vivacious and inculcating sound!"
"Vivacious and inculcating." Come on, that rules. Seriously.
Fuzz Baby Records (led by one Rob Kingsley) and Helm of Hades Productions (helmed by the band's Luigi La Rocca) have planned a limited release of all-white 7" vinyl featuring "Fuzz Noir E Flat" on Side A, and "Black Satellite (Live)" (Recorded at Fuzz Baby Studios) on Side B, in conjunction with the kick-off of the first of many Fuzz Baby Sessions, which will be featuring national and local acts, drawing attention to the plethora of raw talent in South Florida.
The 7" release is due out in January of 2017, but you can watch and hear the B-side right now! Play it LOUD.
P.S. Their press photo also rules!
comments powered by