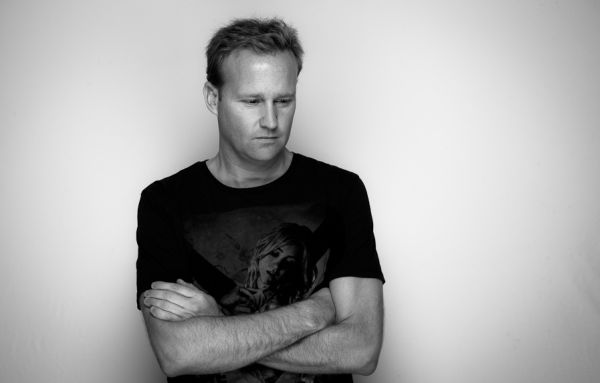 18 October 2017
Mooji; Photo Credit: Paul Black
Eclectic DJ Mooji has released a new video for "Boson Blues," a track from his latest LP, Double Agent.
The animation was inspired by the famous CERN-particle collider in France. The Higgs Boson particle, otherwise known as dark matter or "The God-particle" was discovered at the high profile research facility. The "Boson Blues" music video tells the story of a young man who breaks into the particle collider to find his lover in another dimension. The cartoon pulls on aspects of a heist movie, with a sci-fi feel that is captivating and suspenseful.
Exploring elements of acid-jazz, dub, funk, down-tempo, and  blues, Mooji effortlessly creates trippy and intoxicating beats. "Boson Blues" is an chilled out track, carried along by a funky electronic beat featuring blues guitar and harmonica samples. Mooji is excited to share the music video with his fans on YouTube.
Mooji's LP, Double Agent, was released in September 2015 and met with glowing reviews from Paste and Buzzfeed. Indie Guru said, "Mooji's sounds take complete control over your emotions. The mix of minimal and fully immersive parts keep you guessing where the song will go next." The artist has gone under other names as a DJ, performing as Kramnik. His album Dark Matters was named "Album of the Month" by Future Music. Look forward to new remixes from Mooji coming soon, and check out the brand new video!
Official Site
Facebook
Twitter
Instagram
comments powered by