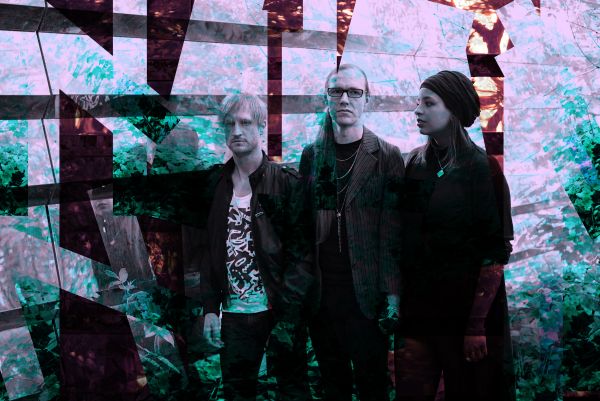 19 October 2017
Jaguwar; Photo Credit: Maks Pallas
Jaguwar began life as a trio, formed in Berlin, Germany by Oyèmi and Lemmy in 2012. Their drummer Chris signed up in 2014 to complete the current line-up. Thus far they have released two EPs on the US label Prospect Records and have played countless shows in the UK, Denmark, France, Serbia, Germany, and beyond. They have shared the stage with acts like We Were Promised Jetpacks, Japandroids, and The Megaphonic Thrift, resulting in many happy faces and ringing ears.
In 2016 they sent a brief e-mail to Tapete Records with music attached, asking to support The Telescopes on tour. Before long, Jaguwar won Tapete over by its wall of My Bloody Valentine -influenced shoegaze, noise, and pop sound.
In 2017, armed with an impressive array of effect devices, guitars, bass, and amps, the band members decamped to the Tritone Studio in the idyllic environs of Hof, Bavaria to record upcoming album Ringthing, which arrives this January.
Typical of the genre, Jaguwar crafted layer upon sonic layer, with more noise than ever, and even more pop. "Noise and detail" is how the band describe their sound. Ringthing is a shimmering, reverberating, crashing monolith of an album. Jaguwar sway from combining sweet pop with Amphetamine Reptile noise to sounding like a serendipitous encounter between The Cure and Ride. Prepare to expect the unexpected on the trio's forthcoming album.
The Big Takeover is pleased to premiere the music video for "Crystal", a brightly shining dream-pop gem sparkling with hazy, longing vocals, The Cure-like fluid guitar chime, and a brisk pace. Shots of natural environments are mixed with the addition of the band members to the pleasant picture.
Official Site
Facebook
Bandcamp
comments powered by