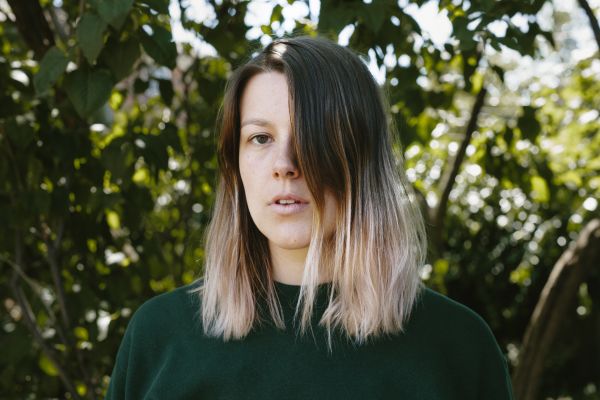 4 October 2017
Gabrielle Shonk; Photo Credit: Norman Wong
Quebec indie-folk singer/songwriter Gabrielle Shonk has just released her hotly anticipated self-titled debut album on Universal Music Canada. Her soulful vocals and poetic lyrics draw listeners in with a nod to the classic folk pop artists such as Joni Mitchell or Bob Dylan.
Lead single "Habit" grabbed early attention from VICE's Noisey who likened Shonk's vocals to a mix of Alicia Keys, Fiona Apple, and Amy Winehouse. Gabrielle has launched a Canadian tour with a special show in NYC next week.
For a taste of Shonk's captivating live show, check out the "Habit" (Live Session) live video shot in a beautiful barn just outside of Toronto.
Shonk explains, "This song is pretty special to me. It's release last spring literally changed my life. It brought me so many amazing opportunities and the last year has been positively overwhelming because of it! Playing this song 'Live' with my band feels so good every time, so I'm really happy we got to put this on tape!"
Tour Dates
10/11: New York, NY at Rockwood Music Hall, 7:00 PM
10/20: Pont Rouge, Canada at Moulin Marcoux
10/21: Cowansville, Canada at Église Emmanuel
10/26: Ville Marie, Canada at Theatre du Rift
10/27: Ottawa Gatineau Metro Area, Canada at La Basoche
10/28: Laval, Canada at Maison des Arts de Laval
11/2: Drummondville, Canada at Maison des Arts Drummondville
11/3: Lavaltrie, Canada at Café culturel de la Chasse-Galerie
11/9: Victoriaville, Canada at Cabaret Guy-Aubert
11/16: Saint Jérôme, Canada at Salle Antony-Lessard
11/18:Sherbrooke, Canada at Boquebière
11/23: Sorel Tracy, Canada at Salle Georges-Codling
11/24: Alma, Canada at La Boîte à Bleuets
11/30: Ste Thérèse, Canada at Cabaret BMO
12/1: Bécancour, Canada at Moulin Michel de Gentilly
12/14: Quebec, Canada at Salle Octave-Crémazie
12/16: Terrebonne, Canada at Le Moulinet
1/25/18: Saguenay, Canada at Salle Pierrette-Gaudreault
1/27/18: La Tuque, Canada atLa Pécheresse
2/2/18: Val Morin, Canada at Théâtre du Marais
2/3/18: Waterloo, Canada at Maison de la Culture de Waterloo
2/7/18: Rimouski, Canada at Salle Desjardins-Telus
2/8/18: Amqui, Canada at Salle Jean-Cossette
2/9/18: Gaspé, Canada at Salle de Spetacles de Gaspé
comments powered by