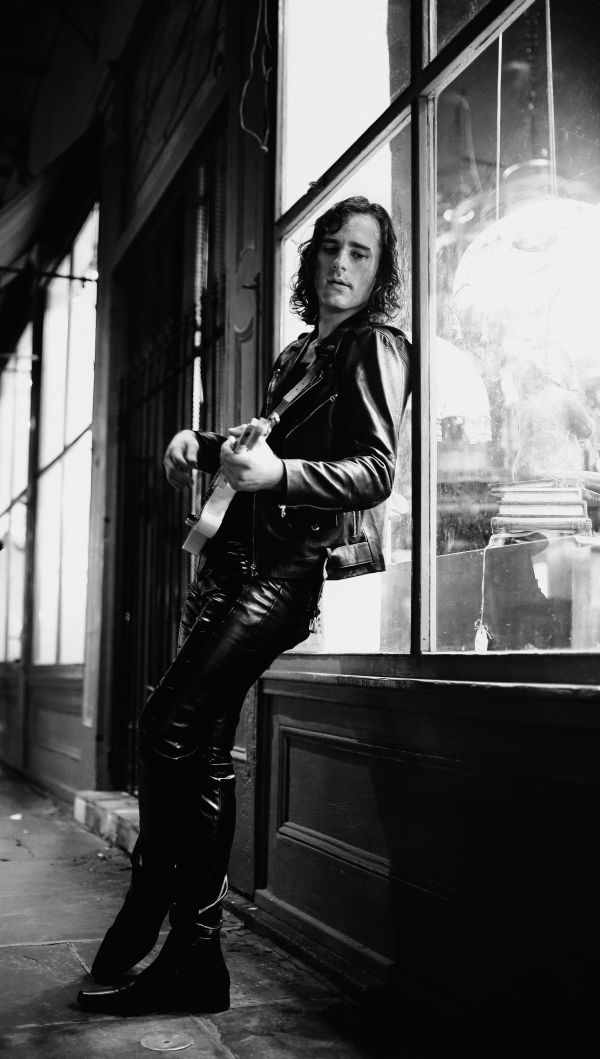 28 August 2017
The Dream Rebel; Photo Credit: Dylan Maras
New Orleans native The Dream Rebel is an indie/alternative vocalist and multi-instrumentalist influenced by legends David Bowie, Marc Bolan, John Lennon, and Queen.
Recorded at world-famous Fairfax/Sound City Studios in a modern yet vintage fashion, The Dream Rebel's upcoming debut EP, Queen of the Cliff, is laced with catchy melodies reminiscent of the '60s and '70s British Invasion. From the wailing, rebellious power of the anthem "Hurt Me Bad" to the heart-wrenching, yet uplifting ballad "Stay Still", the EP stirs up a rush of love and loss through all walks of life and inspires hopes and dreams to live on.
The Big Takeover premieres the dynamic black 'n' white performance video for "Hurt Me Bad". The Dream Rebel ramps up his potent emotions through the tuneful and retro-steeped track as he channels the rock 'n' roll greats through his energetic and engaging 'live' performance.
The Dream Rebel reveals, "I wanted the video for "Hurt Me Bad" to be a mix of rebellious 'John Travolta /Grease' flair with a splash of whimsicality. The shoot itself is kind of a blur, really. I remember walking onto the set with my twelve string and a bag of Oreos, and I just had a ball jumping around to the song. Next thing I knew, it was three in the morning, and the director was saying, "That's a wrap.""
comments powered by