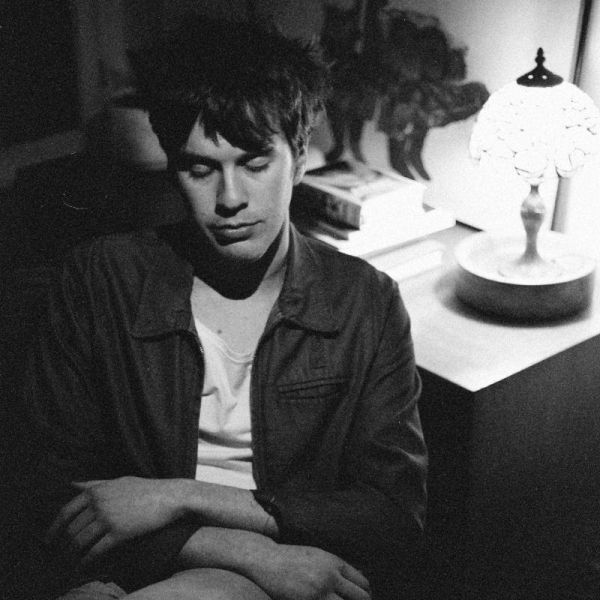 28 August 2017
Greg DiMartino of Tino Drima; Photo Courtesy of Tino Drima
Originally formed as a duo between front man Gregory DiMartino and drummer Rob Mills, San Francisco's Tino Drima has since solidified into a six-piece – a patchwork of longtime friends that includes members of local mainstays French Cassettes and Spooky Mansion – to help bring their raucous, punk-inflected take on Big Band doo-wop to life.
On their debut LP Her Kind of Man, which comes out September 22nd via Friendship Fever Records, Tino Drima has upped the ante from last year's Smoking EP, finding a more nuanced sound that doesn't sacrifice any of their grit and fervent energy.
Recorded in a cabin in the Sierra Mountains, and later mixed by Dave Vandervelde (Father John Misty), Her Kind of Man seamlessly intertwines elaborate string arrangements with front man DiMartino's writhing howl.
The Big Takeover premieres the atmospheric video for "Drives Me Crazy", a number that explores the surprising intersection of Frank Sinatra's big band charm and Spoon's slinky swagger. Constantly shifting between the grandeur of the ballroom and the grime of a back alley, doo-wop's charm and punk's bitter angst, Tino Drima make it clear that when it comes to heartbreak, things are never quite as they seem.
About the song and video, DiMartino confides, "The tune is about the chaos and insanity that can occur within the underworld of one's self once their floodgates are open and swinging on another person. Once the force field is down, you get all the good times, the warm touches and "I miss you's" along with the delusions and the deep crippling paranoia and the "wow get me outta here," and that's the chaos / insanity vibe we've attempted to highlight. We shot the video in the basement of a bar a few of us work at, hoping to tap into that underworld."
Tino Drima will be opening for Christopher Owens on September 1st at The New Parish in Oakland and their release show is on September 22 at the Verdi Club in SF. More California live dates will be scheduled for the near future.
Personnel:
Gregory DiMartino – vocals / guitars
Ryann Gonsalves – vocals
Rob Mills – percussion / arrangements
Scott Huerta – lead guitar
Mackenzie Bunch – bass / engineer
Grayson Converse – keyboards
Official Site
Facebook
Twitter
Instagram