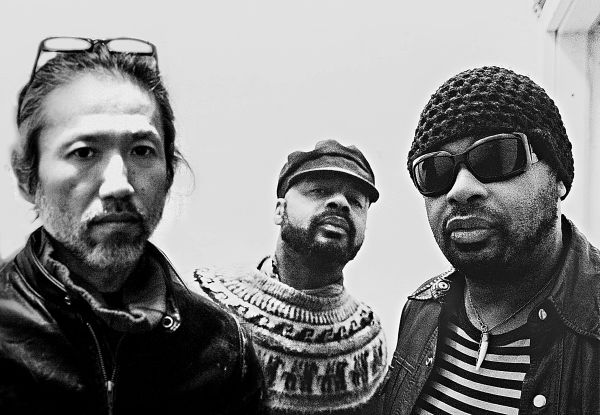 15 November 2016
The Veldt; Photo Credit: Ed Marshall
Approaching the end of the year, NYC-Raleigh four-piece The Veldt are releasing the new video for their track "In a Quiet Room", which appears on their latest EP The Shocking Fuzz of Your Electric Fur. We are thrilled to premiere this sensual video, filmed by Toshikazu Kaneiwa , a NYC-based indie filmmaker hailing from Tokyo, Japan.
A long-time friend of The Veldt's bassist Hayato Nakao, he met the rest of the members of The Veldt in 2001 in the kitchen at an Upper West side Japanese restaurant. They were recording as Apollo Heights at the time. "They guided my soul when I was in NYC in 2001-2014," explains Toshikazu, who lived in the Big Apple from 1996 to 2014 before returning to Japan.
Their art was mutually complementary. Hayato composed music for some of Toshikazu's short films, including Believe and Surface, while he would offer his skills in photography and creating videos for Apollo Heights (now The Veldt). His fiction short films are mainly filmed in New York, but his non-fiction short film Surface was filmed in Fukushima and Tokyo.
"I was truly inspired when I heard "In a Quiet Room". This sound is so beautiful and sad, and I felt compelled to do the visual work for this song," explains Toshikazu Kaneiwa. "At the same time, I met k.a.n.a., who is an artist with so much talent – she can dance, act, paint and sing… and I got an idea for the video and I told her my directional plan. She said yes. I really appreciate that she brought a very strong performance into this video."
Earlier this year, The Veldt released a 5-track EP via Leonard Skully Records, which involved production from 4AD legendary recording artist A.R. Kane. While the two definitely do sound like close kin on some of the tracks, "In a Quiet Room" has an intense energy with beautiful falsetto vocals – together with the instrumentation, this literally sounds like chime-filled, bliss-laden beats.
The Veldt are identical twins Daniel (guitar, vocals) and Danny Chavis (guitar), Hayato Nakao (bass), and Marvin Levi (drums). Initially signed to Capitol Records in 1989, The Veldt soon found themselves in the studio recording their debut album with dream-gaze guru Robin Guthrie, playing American concert halls with Cocteau Twins and The Jesus and Mary Chain, and recording Marigolds with Lincoln Fong (Moose).
After switching labels, Mercury Records released Afrodisiac in 1994, produced by Ray Shulman (The Sundays, Bjork, The Sugarcubes). Their single "Soul in a Jar" was an underground hit. Earlier this month, Pitchfork included this album in their top 50 shoegaze albums of all time, calling this "the great lost American shoegaze classic, with influences from Prince to Cocteau Twins to A.R. Kane to the Jesus and Mary Chain (who contributed a remix) fused into something beautiful and unique."
Many years have passed since then. Finally The Veldt, ever the underrated gem, have been experiencing one of the most memorable shoegaze comebacks in 2016, as demonstrated by the wild reception of this latest release, their mini-tour with The Brian Jonestown Massacre, and their recent North American and European tours.
The Veldt's The Shocking Fuzz of Your Electric Fur is available both digitally and on CD via their Bandcamp , and also on vinyl directly from Leonard Skully Records.
Official Site
Facebook
Twitter
YouTube
Soundcloud
Reverbnation
We also invite you to indulge yourself in the band's latest shoegaze offering "Sanctified", the video for which was created by NYC-based photographer Ed Marshall: