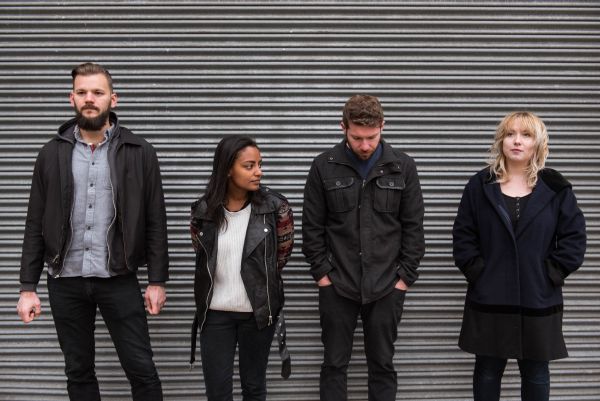 26 January 2017
Queue; Photo Credit: Rebecca Aronow
Queue is an ethereal indie rock band born out of the Washington D.C. and Philadelphia areas. Since February, 2016, Queue has been delivering a modern interpretation of the moody guitar-driven rock that was specific to the late '80s/early '90s. Heavily influenced by The Smiths and Cocteau Twins, Queue possesses a cognizance of how to effectively deliver vintage tone in the modern age.
The band's first two singles, "Falling Into Skies" and "More," were released last year, and have quickly garnered the attention of blogs and radio stations across the globe. Lauded for their lush vocals, contemporary grooves, and chiming guitars, the 4-piece was featured by Consequence of Sound, WXPN The Key, Spotify Fresh Finds, Drunken Werewolf, and Radio X.
Since their debut, Queue has played select shows along the East coast and will be back in the studio early 2017.
Queue is Olivia Price, Aida Mekonnen, Steve Vannelli, and Matt Clinkscales.
The Big Takeover premieres the video for "More", a live performance piece that glides by on the gentle wings of bright guitar lines, a subdued bass 'n' drums rhythm, and hushed, reflective vocals.
Official Site
Facebook
Instagram
SoundCloud
comments powered by