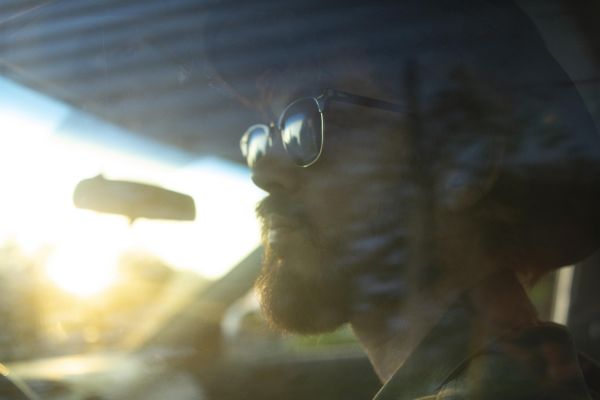 11 June 2018
Ben Bostick – Photo Credit: Brian Gottlieb
Los Angeles-based Ben Bostick is known for playing a unique brand of country soul music, raw and uncut, straight from the heart. The burgeoning singer/songwriter dives into dark themes on his latest release "No Show Blues," the first release off his forthcoming new album, Hellfire, a collection of ferocious, uncompromising, brutally honest, and darkly funny outlaw country songs – songs Waylon and Willie would recognize as part of their tradition.
Bostick describes the song and video for "No Show Blues", which The Big Takeover premieres here: "This is a song about someone at the end of his rope and the video follows him to the end of the road. My friend Joe Dietsch shot the video. He directed a movie that came out last year called Happy Hunting that I wrote some original songs for, and we decided to shoot the "No Show Blues" video in the same location he shot the movie: Bombay Beach, a strange, half-abandoned town on the Salton Sea. It's a place where people go to drop out of life and wait around for the inevitable end. It's the final escape, an emergency ripcord kind of place. In other words, it's the perfect location for this video, where my character has had enough of the jammed up rat race in the City of Angels and skips work in a fit of frustration."
Bostick keeps his tales concise, his rhymes tight, and his language bluntly poetic, and sings it all in the parched growl of a desperate man who has been wandering the Mojave for too long – and we're hooked.
Hellfire follows on the heels of Ben Bostick's acclaimed 2017 self-titled debut full-length.
Website
Facebook
Instagram
Twitter
comments powered by