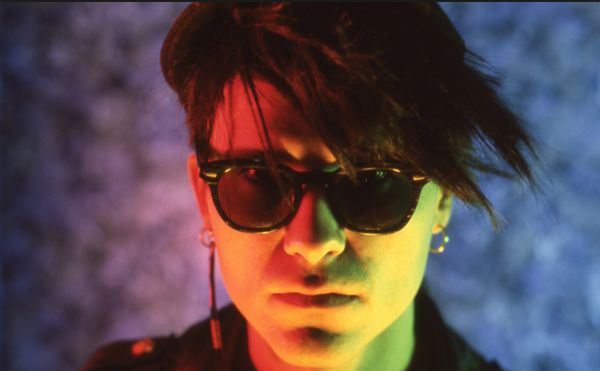 8 December 2016
Al Jourgensen; Photo Credit: Brian Shanley
If you haven't been in a coma for the past three decades with respect to modern music, you will likely know the names Ministry and Al Jourgensen, or else one of his many other side projects. They are numerous, including Revolting Cocks, PTP, Pailhead, and 1000 Homo DJs, among others. On the band's forthcoming Trax! Rarities double album, set for release on Cleopatra Records this coming Friday, December 9, you will find previously unreleased Ministry gems and demos, as well as rarities from these other projects.
We are pleased to premiere "The Game is Over" from this special limited edition double LP, to be available both on clear vinyl (with printed inner sleeve) and digitally via Ministry's Bandcamp site. "The Game is Over" was recorded at Pierce Arrow Recorders in Evanston, IL as one of four songs tracked in what would be the last output from the band's first incarnation. That line-up included singer/guitarist/keyboardist Al Jourgensen, keyboardist Robert Roberts, and drummer Stephen George. For these recordings, they were joined by the band's touring bassist Brad Hallen.
Regardless of whether it was released now or earlier, we can say that this track numbers among the finest synth-wave (synthpop + new wave) tracks out there. While recorded back in 1983, it comes across as totally fresh, verging on the so-called genre today known as darkwave. Due to the heavy focus on the particular guitar riff used here, Jourgensen's is right up there with the best of The Chameleons, Clan of Xymox, The Damned's Phantasmagoria, Images in Vogue, and DarkRoom.
Al Jourgensen, the only original member of Ministry remaining since the band's formation in 1981, has long proven himself to be the undisputed king of industrial music – as he moved on from synthpop and goth-postpunk electronica into harsher territory, he essentially spawned a genre with a mass following. Ministry inspired a whole wave of other artists, including Nine Inch Nails, Marilyn Manson, and KMFDM.
Ministry is a multi-Gold and Platinum-selling act, with Jourgensen's drive to entertain and prolific songwriting tendencies resulting in him putting his many talents to use as a producer, musician, author, and composer. There's even a comic book edition focused on him. Apart from Ministry and the above-mentioned side projects, he has also made music as part of Lard, Buck Satan, and SMM (Surgical Meth Machine).
Enjoy yet another Ministry track recently hauled out of the vault – "I See Red".
Official Site
Bandcamp
Facebook
Twitter
YouTube
Instagram
Soundcloud
Patreon