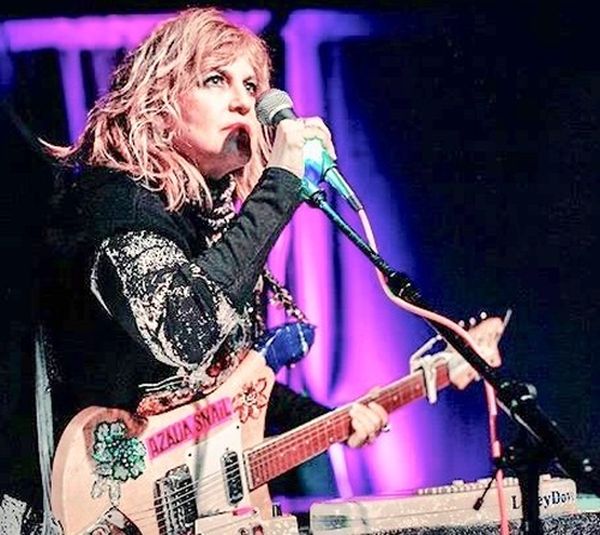 16 May 2018
Azalia Snail – live at Zebulon – January 11, 2018; Photo courtesy of Azalia Snail
Azalia Snail was enraptured with philosophers and poets at a very early age. This was both a blessing and a curse, because too much thinking, although a great resource for inspiration and creativity, did not allow for simple playtime and escape. Young Azalia was already too affected by the madness and unfairness of the big bad world. There is a a Japanese saying which says. "A heavy leaf falls silent on the windowpane."
An early supporter of Azalia's band LoveyDove is James Curtis who was diagnosed with severe bipolar depression. "The Moral Chemist" is an anagram of his name – (his discovery.) This song is a tribute to the magnificent intellectual splendor of Mr. Curtis.
It is also for those that feel the weight of the world way too much; a celebration of heavy thinkers, lost souls, and brave independent spirits that navigate this unsavory world to the best of their ability.
Using the Azalia bitmoji once again (see "Every Day is Your Day" on YouTube), the video is edited by Ms. Snail on iMovie software.
Azalia Snail has been making her uniquely sweet, hypnotic, noise-inflected brand of pop music since the days before Nirvana broke. With her new album, Neon Resistance, producer/arranger and LoveyDove bandmate Dan West has tightened, refined, and glorified Azalia's sui generis sound, creating a textured, shimmering pop album for the 21st century.
Purchase "The Moral Chemist" and Neon Resistance at Bandcamp
comments powered by