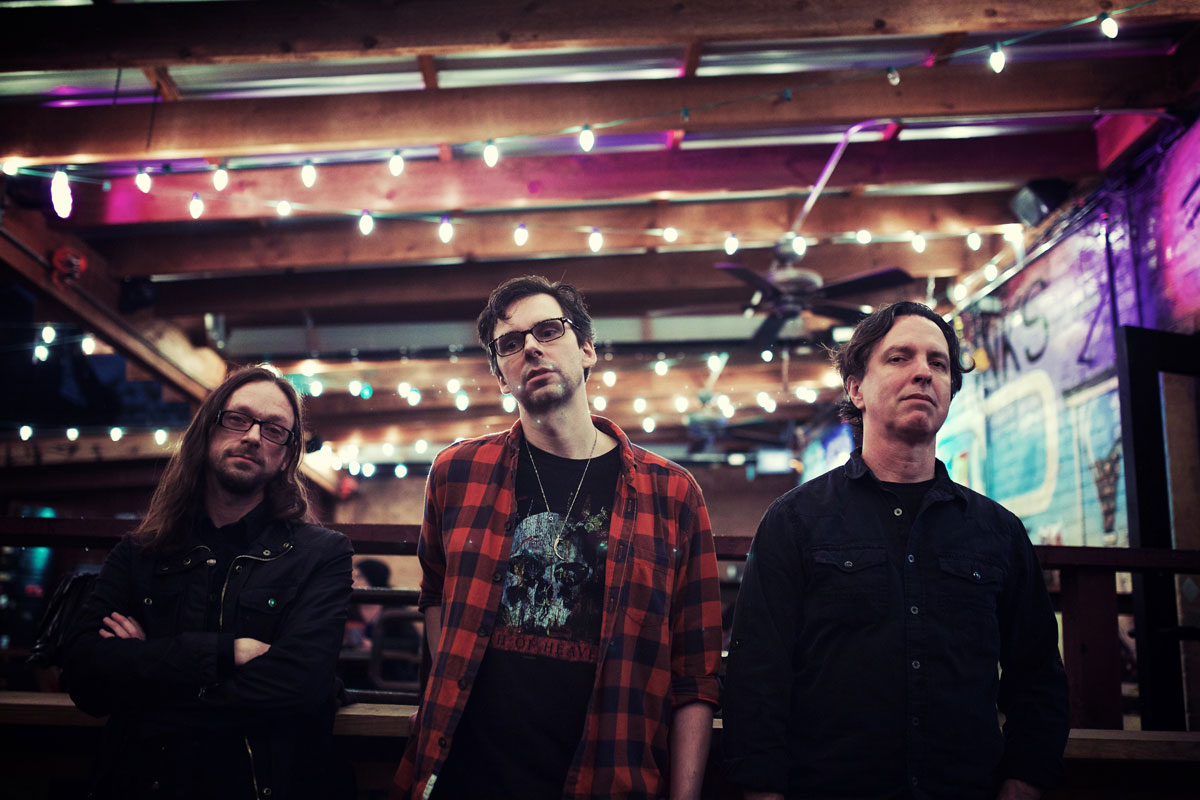 14 October 2015
Photo bu Adolfo Cantu-Villarreal
Sometimes we just want to get glum and jump around. On such occasions, we can be glad for Nervous Curtains, a Dallas, Texas-based post-punk synth-rock trio formed in 2008 by Sean Kirkpatrick (vocals, keyboards), Ian Hamilton (keyboards) and Robert Anderson (drums).
"White Flashes" is from Nervous Curtains' third album, Con. According to Kirkpatrick, the single is "a clash of cultural paranoia and ecstasy" that "references the manner in which people define themselves by belief systems and political leanings while simultaneously relaying signifiers of the modern surveillance state."
It's also got a beat, and we can dance to it.
Upcoming Tour Dates:
10/21 Memphis, TN – Murphy's
10/22 Lafayette, IN – The Spot w/ We Are Hex
10/23 Milwaukee, WI – Club Garibaldi (Latest Flame Records Farewell showcase)
10/24 Chicago, IL – Cole's w/ The Baby Magic
10/31 Fort Worth, TX – Chat Room w/ Pinkish Black
11/6 Tulsa, OK – Soundpony
11/7 TBA
11/19 Denton, TX – Rubber Gloves
11/20 Hot Springs, AR – Maxine's
11/21 Fayetteville, AR – Lightbulb Club
comments powered by