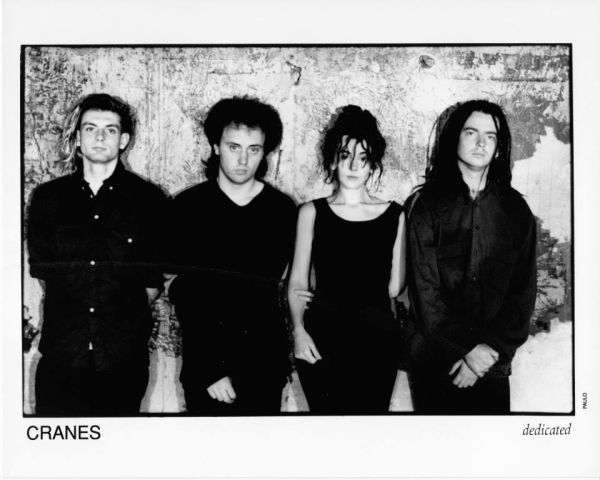 2 March 2020
Cranes – Photo courtesy of Dedicated
Another site I used to contribute to, Delusions of Adequacy, sadly closed its doors in 2019 after a 20-year run. I had published a series called Guide To The Recordings Of where I picked a band and went into detail about their discography. I'm re-printing the one I had done on Cranes below.
I originally wrote up this article in 2008 (Yikes!), I think, but the info and descriptions should still be sound. Except I may be missing some added members after 2008, because Cranes actually continued as a live band at times, playing shows in 2011 (two videos posted at YouTube) and 2012 (based on the now-outdated official Cranes Facebook profile) in the UK and Europe.
At their official Facebook profile there's a message from Alison dated July 23, 2013 where she says that they're working on a new Cranes albums. Sadly that never came to fruition… Ali/Jim mention going to see Slowdive and The Cure shows at the end of 2014, but there's not much else of note after that…
My feature is not a total dive into their discography; just the main studio albums, a one-off experimental LP, and an EP compilation record are included. Not sure why I didn't cover their Fuse cassette debut, except that a lot of the songs are part of the 2-CD EP collection.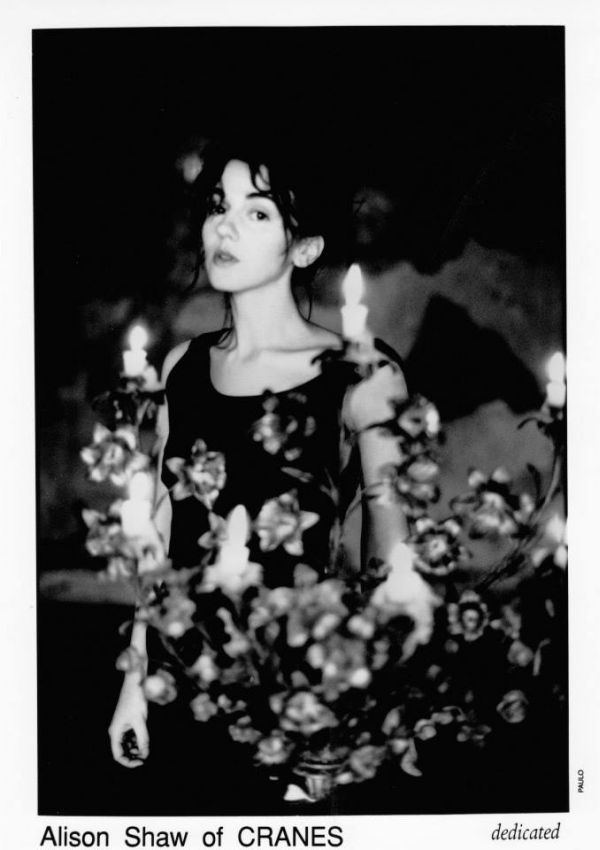 BIOGRAPHY:
Cranes is a cinematic rock/dream-pop/atmospheric electronic band formed by the brother and sister duo of Jim Shaw (song composer, drummer, keyboardist, guitarist, programmer) and Alison Shaw (songwriter, vocalist, guitarist, bassist) in the mid-1980's in Portsmouth, England. Jim and Alison continue to create compelling, melodic, and distinctive music as Cranes, with their latest (and last as of 2020) self-titled album released October 2008.
In addition to the sibling core, the band has included other members over the years, with Mark Francombe (guitarist, keyboardist, bassist, 1990-1997) and Matt Cope (guitarist, 1990-1997) rounding out the original line-up, and later, with Manu Ros (drummer, 1996-1999), Paul Smith (guitarist, bassist, keyboardist), Jon Callender (drummer, 1999-2007), Ben Baxter (bassist, 2000-2008), and David Hirschheimer (drummer, 2008) joining the band.
Cranes self-released a rare cassette of demos titled Fuse in 1986. The release of debut album Self-Non-Self in 1989 caught the attention of legendary DJ John Peel and the band recorded a Peel Sessions with him, gaining recognition and accolades in the U.K., while also being tagged as "Gothic" by the music press, a perception persists to this day, even though the band members don't consider the band's sound to fall into this musical genre.
Most of the band's albums were released by Dedicated record label in U.K. and BMG record label in U.S., until Jim and Alison started their own record company named Dadaphonic in 2001. They released studio albums Future Songs, Particles & Waves, and Cranes, as well as the live album Live In Italy and re-issues of Wings of Joy and Forever on the Dadaphonic record label.
The music that Jim and Alison create has evolved over the course of their career, mixing in diverse elements from different musical genres including industrial noise, distorted rock guitars, classical strings and woodwinds, contemplative piano, electronic sounds, and folk guitar strum, all while retaining an overall melodic and atmospheric soundscape.
DISCOGRAPHY:
Self-Non-Self (Bite Back!, 1989; reissued on Dedicated, 1992)
This intense debut album sounds like it was recorded in a metal-walled warehouse, projecting an abrasive, cavernous, and restless sound with industrial noise accents, scraping sheets of distorted guitars, pounded drums, and deep, rumbling bass lines off-set by Alison's plaintive, strong, but uneasy, and sometimes tormented vocals.
"Heaven or Bliss" has Alison standing on the precipice, shouting out her vocals on the chorus, pushed to a keening cry against the ramped up turmoil of strangulated horn bleats, throwing-sparks machinery, and stark drum beat.
"Beach Mover" slows it down with a heavy, pounded-out beat, a wiry and warped tangle of guitar strings, and Alison moving from hushed and dreamy sing-talking vocals to sharply exclaiming, doubled vocals.
The quicker-paced "Focus Breathe" punishes with a flat, hard beat and factory noises as Alison spells out "focus" in a fierce, hissing whisper. She repeats the song title like a medieval chant, in a low tone, as if channeling someone else, against a driving-down-highway sound.
The song "Fuse", strangely enough, is not on the Fuse cassette, but is featured here, with Alison murmuring calmly on the verses, then exclaiming on the chorus against seething steam valve sounds, short-riff guitars, and a juddering bass line.
"Reach (live)" contains an ominous bass line and a feverish push of searing guitar blasts and a distraughtfully wailing Alison who sounds like she's trapped in a nightmare.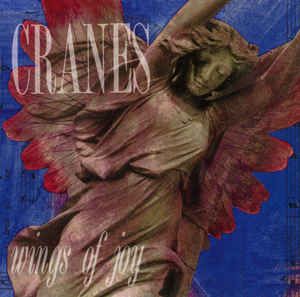 Wings of Joy (Dedicated, 1991)
The band's breakthrough album mixes some of the harshness of the debut with a quieter delivery of strings and piano notes. Grinding mechanical sounds, serrated guitar lines, and deep drums are tempered by minor chord progressions, delicate, but somber piano notes, mournful strings, and Alison's airy, contemplative vocals.
Album opener "Watersong" starts it off on a light and tender note with water-drop-like plucked strings and winding, sonorous woodwinds, as Alison draws out her phrases in a higher-pitched, but placid tone.
"Leaves of Summer" begins mildly with the bass line shadowing a ponderous piano refrain and Alison's vocals floating yearningly on top of it, until the chorus roils the water with bashed drums and rip-roaring guitars, spurring the sound forward as Alison exclaims against insistent guitar and piano notes. The dynamic and dramatic stunner
"Starblood" blows it all away with a backbone of primal, but measured-pace, thumped drums, swift blasts of metal-shearing guitars, and Alison's traumatized, baby's-breath wails on the chorus. A stark break occurs mid-way through the song where it's just the pounded beat of the drums and Alison exclaiming in distress. Then the guitars launch another assault, scouring against Alison's defiantly rising vocals.
"Tomorrow's Tears" is an antidote to the turmoil as it unfurls cautiously with a pensive Alison sing-talking against an ephemeral, piano-driven refrain, brushed drums, and bass accents that lead to a chorus filled with Alison's expressive, keening cry and contemplative, lingering piano notes.
"Adoration" continues in an introspective, but powerful vein, with a gracefully slow, but continual ascension of sound and emotion of antique piano notes, muted drums, and strummed guitars, along with aching cellos and Alison's longing vocals that lift the song up to a poignant peak.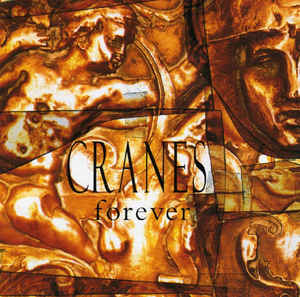 Forever (Dedicated, 1993)
Cranes opened for The Cure on the Wish World Tour in 1992 and subsequently released this album which packs brisk, catchy pop hooks into the first few songs, then rocks out before retreating into a bright, but drifting reverie. A pervasive sense of melancholy and restlessness that marks previous albums is apparent here too, but is softened by a smoother flow of guitars and strings and Alison's wistful vocals.
"Everywhere" opens with a continual acoustic guitar strum that keeps a steady beat against a sinuous, siren-like sound as Alison sing-talks in a hushed, downy voice. By the end of the song, the tempo quickens, with Alison singing in a dreamier tone as the guitar strum intensifies and another siren-like sound joins the mix.
"Jewel", the clear pop gem of the album, has the same strummed, acoustic guitar template as "Everywhere", but with more chord progressions, as Alison sing-talks in a sweetly demure tone, until a wash of burnished guitars takes over in the mid-section. The "verse, chorus, verse" order is restored soon after, with Alison reprising her hushed, curling tones against the bright guitar strum.
"Adrift" is the clear rock song of the album, with a choppy beat, fast piano notes and guitar strum, fretful violins, and undercurrent of bass on the verses. Alison's vocals are filled with apprehension and are swept away by a heaving chorus of monstrously churning guitars, bashed drums and cymbals, and siren-like sound whipping up a storm.
"Clear" is another heavy song with raw, driving-down-highway and skirling siren sounds, gritty, distorted guitars, and crisp beat. Alison sing-talks her vocals in a short-phrase, sing-song tone against the pushing beat, brushing up against the musical roughness until an interlude of low-register strings.
The hazy sheen of "Golden" quiets the proceedings with its elongated pull of strings, constant reverb guitar, Alison's breathy vocals, and absence of drum beat. The guitar dictates the pace as Alison's vocal tone shadows the minor chord strings, sounding more low-key, but still unsettled.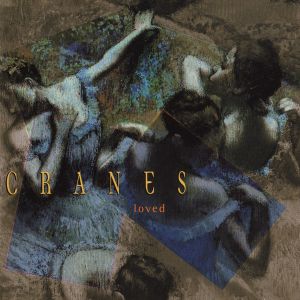 Loved (Dedicated, 1994)
This album travels the globe musically with its rich incorporation of varied instruments and rhythms and Alison's breathy, but assured vocals. While a base of guitars and strings remain, other instruments like xylophone and orchestral strings are added to the mix.
The rousing, up-tempo "Shining Road" has a Spanish air to the strummed guitar, accentuated by a fast-stepping beat and clear vocals from Alison. The propulsive guitars and xylophone touches add to the restless push as Alison's vocals become dreamier on the chorus.
"Pale Blue Sky" comes on all gauzy and burnished with a slower, warped guitar riff and bass line placed against a dynamic beat. Alison sings in a child-like, aching tone and her vocals radiate warmly against the breezy, but distorted guitar and growling bass line.
"Lilies" rocks out with a storm-tossed vibe of rapid, pushing beat, short, violent, distorted guitar riffs, and Alison's anxious, little-girl-lost vocals. The full-force gale of lurching guitar riffs and scraping strings bursts in on the chorus, battering a dazed Alison as she exclaims in astonishment, "Where am I?"
"Beautiful Friend" settles back with a softer, Spanish-sounding, warped guitar line that continues through the whole song, and a light, knocking-wood sound, cymbal tap, fleet-footed beat, and Alison's reserved tone. An intermittent scraping sound, shifting beat, and waves of warped guitar keep the song on its toes.
"Paris and Rome" emits a crepuscular elegance with Alison's hushed vocals and muted bell tings, knocked wood, tapped metal beat, and Asian-inspired, glass-like xylophone notes. The song expands at the two-minute and four-minute marks, with a velvety glissade of orchestral strings saturating the other instruments.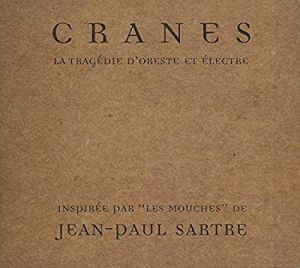 La Tragedie d'Oreste et Electre (Dedicated, 1996)
Alison and Jim branch out on this album, which is based on the play Les Mouches by Jean-Paul Sartre, which, in turn, is based on the Greek mythology of Orestes and Electra. Alison takes on the personas of Orestes and Electra for the duration of this 7-song album, reading extracts, in French, of Jean-Paul Sartre's play, while Jim accompanies Alison's vocals with classical instruments. Avant-garde to say the least, n'est-ce pas?
On "Orestes and Electra" Alison crams in a lot of French words amid two sets of pizzicato strings, flute notes, piano, and other languorous, drawn-out strings. Alison's vocal delivery is one of anticipation, as she becomes Orestes and Electra, talking to each other, exclaiming lightly against the classical sound of heightened pulls of strings.
"Electra's Dance" is reminiscent of certain songs on Wings of Joy, with the use of reverberating and plucked strings, woodwinds, and piano notes. Alison's vocals are light and plaintive as she balances the melancholy of the more solemn instrumental passages, until she whispers a chilling cry of, "Les mouches, les mouches…" at the end of the song.
"In the Temple" continues with a contrast between heightened strings and mellow, lower-register strings that shadow the higher ones precisely. Alison's mid-range, talking vocals are hushed and perturbed amid curving flute notes and a rumbling bass-like buzz.
"Dance of the Furies" is full of tumultuous cymbal crashes and rapidly stabbing strings that clash against slower, sonorous strings and Alison's vocals that embody a sense of wonderment as Orestes and Electra look on at The Furies. Calm passages give way to piquant strings with dashes of flute and overlapping, whispered vocals as the story progresses…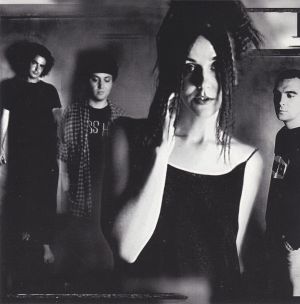 Population 4 (Dedicated, 1997)
The band went for a more accessible and less mysterious rock and pop format on this album, with a drum, rock guitar, and vocals set-up, supplemented with acoustic guitar and some strings and piano on certain songs. Alison's vocals are clear and her lyrics are discernible. Despite the simplification, the songs retain their catchiness and melody.
"Tangled Up" is a low-key, straightforward number that showcases Alison's vocals and strummed guitars. Alison's voice is little-girl sweet, backed by an acoustic guitar picking out a pattern, and a second, banjo-like guitar playing a more intricate, fleeting melody.
"Fourteen" is more experimental with loops of Alison's exclaiming, short-phrase vocals verging on each other against a fuzzed-out rock guitar line, bashed drum beat, and grinding guitars. A distorted, grumbling bass line rears its head amid Alison's manipulated, sing-talking vocals.
"Can't Get Free" starts off sunny with sweet vocals from Alison and an up-tempo guitar strum and beat, but it turns cloudy upon the introduction of strings on the chorus, shifting to minor chords and a gritty guitar overlay, with Alison's vocals wistfully flitting in the background.
Jim takes center stage on "Stalk", a song he wrote, and where he sings in a dusky, determined tone and strums guitar. On the chorus the tempo picks up with strings and tambourine hits added to the guitar strum, drum beat, and Jim's low-key, but ominous tone, as Alison sings wordlessly in the background.
"Angel Bell" recalls earlier Cranes songs with its precarious balance between noise and melody. A disquieting, scraping-bow sound is smoothed out by guitar strum and a slow beat, as Alison's clear vocals come to the fore. On the chorus, a rush of heavier, pounded beat, cymbal crash, rock guitars, and strafing, reed-like sound take over, as Alison strikes out vocally, sing-talking emphatically against the weaving, discordant noise.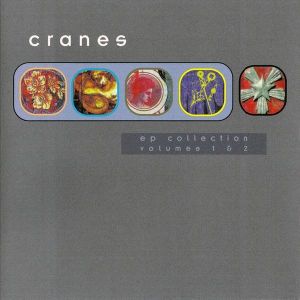 EP Collection, Vols 1 & 2 (Dedicated, 1997)
This 2-disc retrospective album collects many rare B-side tracks, as well as the more known songs from studio albums. Disc 1 is heavy on the earlier, rougher sound with two cuts of Self-Non-Self, "Beach Mover" and "Heaven or Bliss", "Tomorrow's Tears" from Wings of Joy, and loads of EP B-sides. Disc 2 is a mix of studio albums songs like "Shining Road", "Beautiful Friend", "Lilies" (Flood Mix), and "Paris and Rome (Flood Mix)" from Loved, "Adoration" from Wings of Joy, "Adrift" and "Jewel" from Forever, and "Angel Bell", "Tangled Up", and "Breeze" from Population 4, and more rare cuts like "In the Temple" and "Dance of The Furies" from La Tragedie d'Oreste et Electre.
"Brighter" (from Adoration EP, 1991) has a Spanish guitar flair at the start, like certain songs on Loved, and then driving guitars make inroads accompanied by a constant, dark beat and Alison's airy, hushed singing. By the chorus, Alison's vocals sharpen and swell against the briskly strummed acoustic and distorted guitars.
"Inescapable" (from Inescapable EP, 1990) exerts a precarious, edge-of-cliff tension with its somber, low-register strings pulling against a steady beat and burgeoning, distorted guitars as Alison sings in an echoed, dreamy, but unsettled tone. As the intensity builds, grinding machinery and piercing notes open up the song to looming, shifting strings, with Alison sharply expressing her vocals, pushing at the end of phrases, one after the other, barely catching her breath between her exclamations.
"September" (from Shining Road EP, 1994) is a low-key number, but contains rapid and constant guitar strum with many chord changes and low, aching strings steeping in the background. Alison's vocals are soft, airy, and bittersweet, tinged with melancholy, and as she introspectively reminisces, her vocals change to a lighter, whispered tone on the chorus against piano notes played in the same register as the guitar strum.
There are two hidden tracks on Disc 2, the first being "Slide", a smooth, supple, but stirring guitar-based number that starts with subdued guitar strum and then launches into a deeper surge of somber, controlled-distortion guitars, fast-paced beat, and Alison's sweet, floating vocals that are caressingly sustained and relaxed.
"Starblood Remix" is the second hidden track and differs from the version on Wings of Joy by the fact that all the sounds are equal in the mix and Alison's vocals are manipulated. This creates a less potent take on the song because the vocal angst, searing guitar lines, and drums are at the same audio level and lose their edge. While this remix doesn't plunge and bludgeon as dramatically as the original song, it's still a force to be reckoned with.
Future Songs (Dadaphonic, 2001)
Jim and Alison noticeably changed the style of their sound on this album, opting for a subtle ambient and electronics approach with a slowed down pace and an emphasis on vocals, tranquil instrumentation, gentle frisson instead of overt turmoil, and clearer, ethereal vocals from Alison.
"Future Song" sets up the subdued vibe with cymbal tap and shimmering, somber strings, and Alison singing in a hushed, reserved tone (Is she happy or is she sad?). The beat is slow and accented with attenuated strings and reverberating, limpid guitar lines. The pace picks up on the chorus, with a restless scramble of strings and guitars as Alison cries out on the ends of phrases.
"Sunrise" stays suspended on low-register strings, a steady beat, warped flute notes, laid-back steely, strummed guitar and another guitar that flows with wavering riffs against Alison's restrained, pang-of-regret vocals.
"Fragile" continues the slow, low-key sound with a shaken-sand beat, cymbal tap and shimmer, and layers of watery, globular notes and acoustic guitar lines moving in and out of Alison's upfront vocals that echo and dissipate to the flap of bird wings and rainstorm sounds.
An alt-country sound appears on "The Maker of Heavenly Trousers", with its mellow, light acoustic guitar strum, drums, and brushed cymbals. Alison's vocals are clear and light, turning to a higher register on the end of phrases in the chorus, reflecting the clement nature of the song.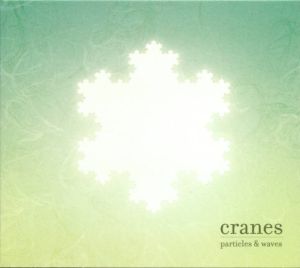 Particles & Waves (Dadaphonic, 2004)
This album is the most serene of the band's output and is divided between the gentle ambience of light electronic sounds and loops and alt-country guitar strum. Songs take their time, exuding a placid vibe that is less reliant on beat and rhythm, while showcasing Alison's airy, pristine vocals.
"Vanishing Point" sets a backdrop of twittering birds, blowing wind, and a spacey, swirly sound against Alison's clarion, sugared vocals, a steady shaken-sand beat, and plinking bell-tone sounds, all mellow and calm until the song takes a sudden change of direction, with the sound of a tape recorder shutting off, and an upbeat, acoustic guitar kicking in with a alt-country strum, and Alison singing against a brushed beat and the same bell-tone notes and spacey sound as at the start.
"Here Comes the Snow" has a laid-back, languorous feel, with a drawn-out, lulling beat and two slow guitars, with Alison's vocals soft and sighing, until a sudden change occurs in the song, with the startling superimposition of bright, discordant electronic blips. The relaxed pace is fragmented briefly by drum and cymbal crash cacophony and Alison breaks through it all with elongated, exclaiming vocals highlighted by bell-tone notes.
"Particles and Waves" creates a haunting mood that recalls the agitation of earlier Cranes songs, with a spacey, spinning metal sound, restless guitar frisson, and Alison singing in French in a cool tone, with her short phrases on the chorus following closely upon the heels of one another.
The instrumental "Astronauts" is a rapid refrain of dainty, brightly chiming music-box notes, electronic beeps, and pattering water-drop sounds backed by a siren going by and was utilized in the American Express television commercial that featured actress Kate Winslet.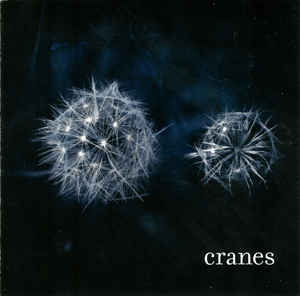 Cranes (Dadaphonic, 2008)
The band continue with the lighter, subdued, minimalist electronic sound found on both Future Songs and Particles & Waves. Many music critics have called this album "otherworldly," and for good reason. There's a glowing and gossamer atmosphere that floats through the LP and gently enfolds the listener into a contemplative dreamworld.
"Worlds" starts off with a repetitive, short-run refrain of keyboard notes in a plain organ tone, and then Alison comes in on the verse, her vocal delivery sounding innocent, with a feathery ache, and she has a catch in her throat on some phrases. Still sweet and little-girl sounding, a bit hushed, subdued, and unadorned. Then bell-tone notes are hit intermittently, then steely guitar strum, along with the steady keyboard notes, , and there are low-register strings that provide accent in background with wistful vocals from Alison as she repeats on the chorus "When I call your name…" and there's a light drum beat. Mid-range strings slowly swell, along with the rest of the instrumentation, with Alison voice sounding thinner. Then it fades away quickly and a light, delicate harp-like, bell-like keyboard notes wander in, then drifts away…
"Feathers" has a delicate beat, almost samba-like, with loops of a tinkering wood blip beat and water-drop-like plinked notes A light guitar line rises and Alison comes in sweet, a little up, a little echoed, and little-girl-like, while guitar strum in a lower range is added to background to give it depth. The guitar reverberates amid the slight cymbal shimmer . Alison's vocals are reminiscent of "Jewel," but more mellow and laid-back. This is a good song for lowering blood pressure!