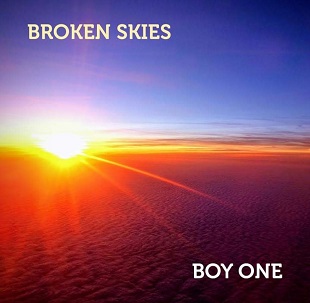 17 January 2020
Climate change, two words that have become the focal point on everyone's lips when it comes to our future and our children's future. With support and contention, coming from all sides of the debate, one Irish man has nailed his beliefs fearlessly to the mast of activism. The famous Brian Foley of Irish rock legends The Blades (U2 with more conviction) has released a single under the moniker Boy One, a song which galvanizes the activism of Time Magazines person of the year Greta Thunberg. 
The track "Boken Skies" is a tribute to the work of Thunberg, her attitude, and her intention to put the earth first. Whatever your personal views of the teenager, and climate activism are, there is no denying Foley has released an inspired and moving track. Not one for jumping onto the populist gravy-train, Brian composed the song "Broken Skies" in the mid-eighties, and it is inspired by the book The Destruction of Dublin written by Frank McDonald. 
"'What can we do, is it too late for your rescue?"
When Brian returned to a cassette recording of the original song, the thought-provoking lyrics were resonating with a powerful statement. Over four-decades later "Broken Skies" means more now than it ever has. Those lyrics are now set against chiming guitars, creating music that  flows with a melodic ease. Truthfully, it is a transcendent, power pop ballad which gradually becomes addictive on each listen. 

This video, by filmmaker
John Fisher
, holds something extra special, a bit of history in itself. Whilst plotting a course for the video sequence, Brian contacted another high profile climate activist –
David Attenborough
, with the hope of using some of the footage David has used in the past to highlight the destruction that is causing the climate to become unbalanced. The great man of 93 years-of-age returned a handwritten letter to Brian, conveying how the
BBC
owned the rights. That did not slow down the momentum, and John put together footage to suit the overall tone of the lyrics perfectly. 
 Boy One are 
Brian Foley- Bass/Vocals
Conor Brady- Lead guitar
Pat Donne- Drums/production
For More Info; 
Facebook