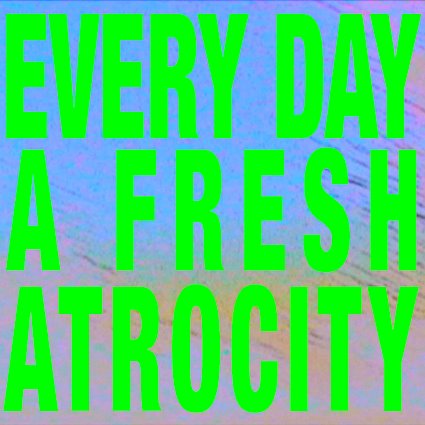 1 September 2022
I love bands who can mix heavy, heart-felt messages with music that seems to betray its dark design. The Cure did it so well. The Psychedelic Furs did, too, and so do Candy Coffins. As the guitars cut and jangle, slash and shimmer, they dance across the dark heart of the song, a heart that beats with a brooding bassline and deliciously downward spiraling lyrics.
There is an art to combining such light and shade, positivity with poignancy, groove with grace. It is a bitter-sweet cocktail, and they are masters of the art.
It's a song that also works on more than one level. It can be seen to be about broken relationships' hardships, and heartache. But any lovelorn thoughts, any ideas of longing and loss are also set against the backdrop of the fractured, dystopian world we collectively seem to be ushering in. The dichotomy, perhaps, is the thought of how big an issue is your own romantic troubles when the world around you is going to hell in a handbasket. Still, you are consumed by affairs of the heart and perhaps the heartless.
It's a great song, dark and delicious, well-toned and wonderfully textured, lush and luxurious, created in the spirit of post-punk, new romantic and gothic music makers who have gone before, yet unquestionably part of the musical here-and-now.
Every Day A Fresh Atrocity
Album pre-order