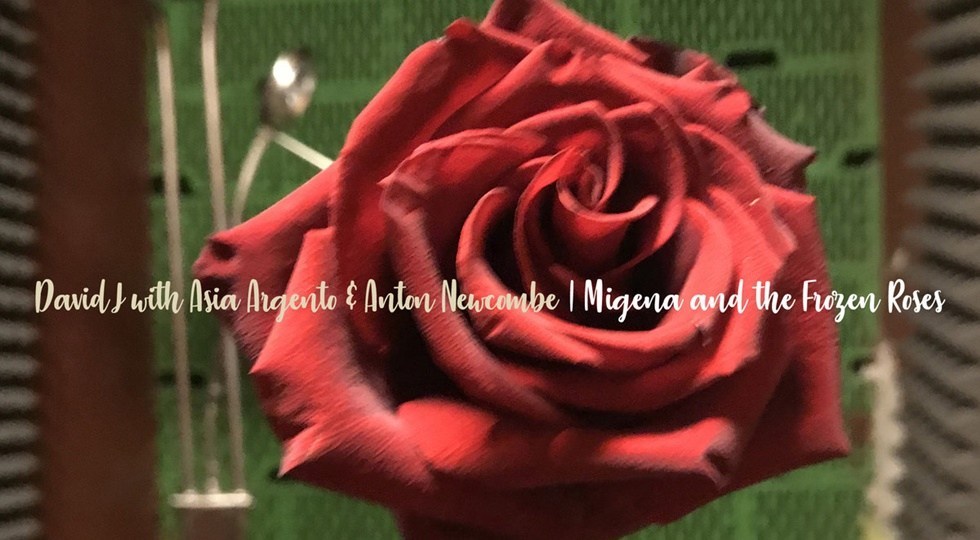 6 August 2019
Former Bauhaus and Love And Rockets protagonist David J Haskins returns to complete his hat trick of extraordinary singles this year with the third installment of a thrilling trinity. An eye-opener into the diversity to expect from his highly anticipated Missive To An Angel From The Halls Of Infamy, an epic double album of new material due October 18, though already available for preorder via Bandcamp.
A series of activities started in April this year with the RSD standalone release, the poignant and unfortunately, recently relevant "Thoughts And Prayers". A track which lodges in your brain with an ease, a heartfelt message, and a blistering call to drop arms. The hypnotic guitar patterns ooze as the words roll off the tongue of David J within a statement of venom. Following that, came the unexpected collaboration with #MeToo activist Rose McGowan on "The Auteur (Redux / The Starlet's Cut)". McGowan's vocals are intertwined within the sound alongside David J's, and are built upon a background of ambient sounds with assaulting noise similar to Haskins original gothic musings.
Now audiences receive a further collaboration with Asia Argento (daughter of Dario Argento) and Anton Newcombe (The Brian Jonestown Massacre) on the latest thriller "Migena & the Frozen Roses". A dramatic reading, over an ambient urgency, built by Newcombe, reminiscent somewhat of avant garde maestro John Cale. Standing out is the call and response between Argento and Haskins working with a sublime, sultry supremacy. It is chilling and awe inspiring in equal measures, artistic excellence that flows with an effortless confidence. "Migena & the Frozen Roses" is due September 6 across all platforms, and the fever-pitch of excitement is becoming palpable, for the long-player that is rising on the horizon.
Website
Facebook
Twitter
Instagram
Bandcamp
"Migena & the Frozen Roses"
"The Auteur (Redux / The Starlet's Cut)".
"Thoughts And Prayers"