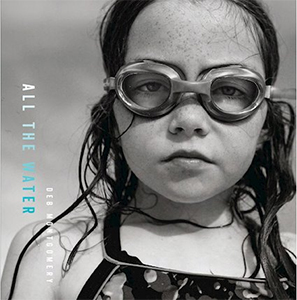 24 October 2018
All the Water is the new EP of singer songwriter Deb Montgomery, and her confessional, honest, and gritty lyrics blended with a folk rock sensibility call to mind the sensibilities of Neil Young or Neko Case. Although Montgomery has spent time playing around New York City and Toronto, All the Water was recorded in Seattle with Mikel Perkins, and something of the spirit of that city certainly seems to have infected the proceedings. Perhaps it's merely that she has introduced the electric guitar into her sound, but there is also a more biting, emotionally raw quality to her songwriting.
The title track "All the Water" begins quietly and moodily like a ballad from Leonard Cohen before gradually building intensity until it explodes in a tempest of dynamic artistic expression. Other songs like "Dig for Diamonds" and "Wake Me" are more immediately direct in their passionate lyricism and production, but the accompanying instrumentation always acts to augment and heighten the emotion rather than provide it. This is clearest on the final track "Mend" which is also the sparsest here, and yet in many ways the most powerful.
All the Water is a fantastic work of craftsmanship, and fans finally are given a perfectly executed example of Montgomery's unique vision.