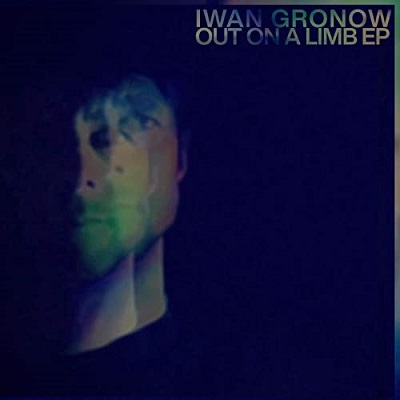 28 October 2020
This is something with more depth than the usual Ep. Both in length wise and quality, the six tracks fall just shy of a full-length album, and that is something special. A musician usually associated with all things Johnny Marr as a part of his backing outfit, Iwan Gronow has made his own dent in the current music scene. Since 2013 Iwan became a fixed addition to Johnny Marr's band, adding bass and backing vocals on the albums- Playland, last years Call The Comet and the live release Adrenalin Baby. Also Iwan shared the stage on Marr's tour of the festival circuit which including Glastonbury and Coachella. Not Iwan's first rodeo, at one time his initial four-piece indie outfit Haven, who were managed by the late Smiths maestro Joe Moss, made a lasting name for themselves. 
Late last year, the first insight into the creativity of Iwan came to the fore with the thundering "In The Mire". Since then, two more singles with "Highest Symbol" and "Second Guess" (all included here), showed a fire-driven intensity, and a gift for songwriting. Coming full circle to this point, and the Out On A Limb Ep, a release that clocks in just shy of twenty-eight minutes. Together the Ep forms a complete piece of sound meets talent. Opening with the eighties feel of "Lesser Known", synth against beats that create a dramatic atmosphere. Iwan's voice is fresh, and soars, more so than on the previous singles. Although in a minimalist setting, the track is something beautiful, and signals the further adventures on the release. 
The title-track contains some of that crunching noise against more flourishes of electronics. Following the same arc as the opener, it glides along as the guitars enter the framework. "In The Mire" is dark and brooding, opening with an addictive fuzz-driven riff before beats break the intensity and a melodic dynamic that is soaked with the passionate voices of Iwan. "On The Mind" retreats back to an electronic base, more singalong, and uplifting than the previous. Though "Second Guess" relies more on the vocal lines than the sound behind it. The closing "Highest Symbol" is a raw, enigmatic statement that holds a message of acceptance whilst moving forward. A powerful piece to end a debut Ep, and leaves the listener hooked, craving more. 
Whatever Iwan's plans are going forward, he has truly shown himself more than just a backing musician. He can translate to the centre stage, and create something deeply unique, and rewarding. 
"Highest Symbol":

"In The Mire":
Tracklist:   
1.Lesser Known 
2.Out on a Limb 
3.In The Mire 
4.On the Mind 
5.Second Guess 
6.Highest Symbol 
For More Info:
Website
Facebook
Bandcamp