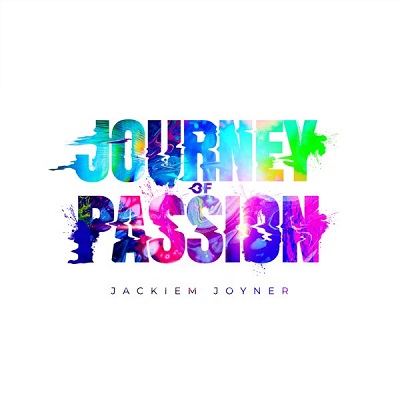 10 May 2021
Slick, cool and smoothly addictive. That sums up perfectly the latest Ep by the quintessential Jackiem Joyner, a saxophonist who is pulling stylish jazz into the 21st century. His latest Ep released late last year, and titled Journey Of Passion, is a transcendent slice of genius. Short on five tracks, but deep and rich, and that's what makes it something that is thoroughly captivating. Whilst not a newcomer, the Norfolk, Virginia native Jackiem started his recorded journey some sixteen years back with the acclaimed This Time Around. But he is like a fine wine, and aging gracefully, and this Ep is a taster of what is on the horizon. 
On Journey Of Passion, we find Jackiem reflecting, reaching, and giving audiences an instrumental piece of beauty. This release ignites with "J Time', accompanied by some tasty bass runs, and a wall of horns that simply sizzle. A joyous start before the slow burning "In Your Eyes", here Jackiem whisks the listener away, as the sound plays every heartstring. The title track, with its cello opening and building wall of sound, lifts and soars. An apparent athleticism, and control the artist has on his instrument is literally breathtaking at times, and perfectly displayed here. This talent of course, along with the fact that Jakiem possesses a gift which allows him fuse an emotion into every note, and make the listener feel it. 
The crackling start of "The Space Between Us" has that nostalgic vibe. Somewhere in between a seventies soundtrack, and a shimmering eighties love song. At times, Jackiem plays some exploding notes, giving the sound a French, smoky-cafe groove. This before coming up to date with the infectious "Road To Soul". With its repeated chorus against a flourish of glistening sounds, it becomes an easy escapism into calm waters. For an instrumental release, there is enough drama and technique to keep the most amateur jazz seeker hooked. This man, in reality, keeps the genre fresh without treading old waters, and he is injecting his own personality into his work. 

Tracklist:
1.J Time   
2.In Your Eyes   
3.Journey of Passion   
4.The Space Between Us   
5.Road to Soul
For more info:
Website
Facebook