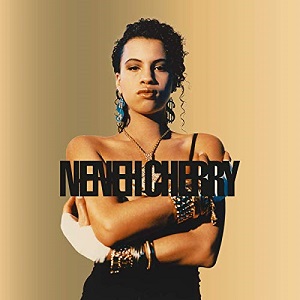 28 January 2020
"When 'Raw Like Sushi' came out in the U.S., I wasn't considered to be black enough. They didn't really know where to put me. The music wasn't 'black black' sounding. It wasn't R&B; it wasn't straight up hip-hop, although obviously in that dimension and world." – Neneh Cherry
Released on June 5th 1989, Raw Like Sushi by Sweden's Neneh Cherry became a cult masterpiece. Transcending the normal, straightforward sound presented by then artists in the same stratosphere. This was an album pulled from the streets, crammed with emotion, and the frustrations found in society. In the same breath, the artist injected her own personality within its every groove. Reflecting on her own experiences of life, from her upbringing to motherhood. It is by no means too far a stretch to say this was a work of fearlessness, presented without that pretentious nature that dominated the eighties. Thirty-years on the album still retains that fresh funk quality, packed with instrumentation and more importantly ideas. Showcased perfectly when Cherry introduced herself to the world in late 1988 with the smash "Buffalo Stance".

Following, Cherry gave a flutter in the direction  of feminism with her soulful "Manchild". Here she dictates the gender difference by pointing out the immaturity of a fully grown male who needs to pick up the reigns of responsibility. This song, indeed slower in tempo, displayed the vocal strength the songstress had when not breaking into a rap and not overpowered by beats. Ultimately it describes a strong woman who speaks her mind, which typifies much of what
Raw Like Sushi
is. With other classics such as "Kisses on the Wind" and "Inner City Mama" which galvanize the importance of the recording. So to does the groundbreaking cross-pollination of hip-hop, pop, dance, and new wave influences which heralded a game changing new direction thirty-years ago. 
The impact and influence of that moment in time is celebrated and captured beautifully with the upcoming
Raw Like Sushi 30th Anniversary Set
. Fans can avail of the 3CD remastered box set, which features a 48-page 12 × 12 book packed full of iconic photos, new interviews, liner notes and memorabilia. Along with two discs containing rare mixes of classic tracks by
Massive Attack
,
Arthur Baker
, and
Smith N Mighty
. However, a third disc of more 12-inch versions is an added bonus providing some indispensable gems such as the "Inna City Mamma (Re-recorded Extended Version)". The necessity of so many remixes is measured by the record set. The three-vinyl set contains the same remastered album plus the 'best of' from the aforementioned two compacts of remixes. All-in-All a pretty decent offering to what many consider the soundtrack to their youth. 
For More Info; 
Website
Facebook
3CD box set
CD 1 – Original album
Buffalo Stance
Manchild
Kisses On The Wind
Inna City Mamma
The Next Generation
Love Ghetto
Heart
Phoney Ladies
Outré Risqué Locomotive
So Here I Come
My Bitch
Heart (Demo Version)
CD2 – extras;
Buffalo Stance (Sukka Mix)
Buffalo Stance (Electro Ski Mix)
Buffalo Stance (1/2 Way 2 House Mix) Remix – Arthur Baker
Buffalo Stance ('Nearly Neue Beat') remixed by Arthur Baker
Buffalo Stance (Kevin Saunderson's Techno Stance Remix One)
Manchild (Old School Mix)
Manchild (Massive Attack Remix)
Manchild (Massive Attack Bonus Beats)
Manchild (Smith N Mighty Remix)
Manchild (Smith N Mighty More Bass – Less Vocal Style)
CD3 – extras;
Inna City Mamma (Re-recorded Extended Version)
Inna City Mamma (Cold Blooded Remix)
Kisses On The Wind (12" Spanish Mix)
Kisses On The Wind (David Morales 'A Little More Puerto Rico' mix)
Kisses On The Wind (Dynamic Duo + Latin Rascals Mix)
Kisses On The Wind (Lovers Hip-Hop Extended Version)
The Next Generation (Rap One Mix)
The Next Generation (Sub-Woofer Mix)
Heart (Club Mix)
3LP Vinyl box set
Disc 1 Original LP
Side One
Buffalo Stance                    
Manchild                             
Kisses On The Wind           
Inna City Mamma               
The Next Generation          
Side Two
Love Ghetto                         
Heart                                    
Phoney Ladies                     
Outré Risqué Locomotive    
So Here I Come         
Disc 2 – extras
Side One
Heart (Demo Version)
Buffalo Blues
Buffalo Stance (Sukka Mix)
Side Two;
Buffalo Stance (Electro Ski Mix)
Buffalo Stance ('Nearly Neue Beat') remixed by Arthur Baker
Buffalo Stance (1/2 Way 2 House Mix) Remix – Arthur Baker
Buffalo Stance (Kevin Saunderson's Techno Stance Remix One)
Disc 3 – extras
Side One
Manchild (Old School Mix)
Manchild (Massive Attack Remix)
Manchild (Smith N Mighty Remix)
Inna City Mamma (Re-recorded Extended Version)
Side Two;
Inna City Mamma (Cold Blooded Remix)
Kisses On The Wind (David Morales 'A Little More Puerto Rico' mix)
Kisses On The Wind (Dynamic Duo + Latin Rascals Mix)
The Next Generation (Rap One Mix)