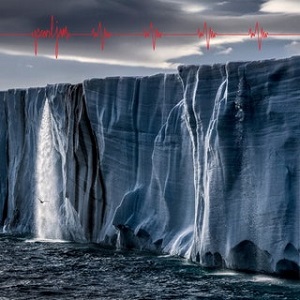 1 April 2020
You cannot depend on the government to do the right thing when needed, luckily you can depend on Pearl Jam to knock out a decent album every few years. Gigaton is exactly that. A politically inspired, and personally driven piece of mature, middle-aged grunge. Album number eleven delivers on the original promise, that nose-to-the-grind ethos which began in 1991 with their debut call to arms Ten. After almost three decades Eddie Vedder and crew have not turned their back on any of that original idealism they were founded upon. 
With Gigaton comes twelve new tracks which continue on the big emotion, and rampant riffage of 2013's Lightning Bolt. That gap of seven years has not diminished any of that fiery attack, and while the world is in turmoil, this is a recording that is needed. From the off, the first snippet to say daylight is not the best track here. The art-rock of "Dance of the Clairvoyants" does not in any way project the diversity on Gigaton, instead it does display the lyrical depth on offer. 

The opener "Who Ever Said" contains that classic sound anchored in the early nineties. A triumphant machine of guitar cranks and clever lyricism. Following "Superblood Wolfmoon" has that same foot-stomping, head-nodding addictive riffage. This is decent stuff, with an energy that pulls the listener in the further you journey into it. The rockers are plentiful, "Quick Escape" is rampant and raging, as is "Never Destination". A track that builds before it breaks loose. Though the yin and yang is ever present, with reflective, melancholic pieces such as "Alright" providing a respite in the storm of heavyweight guitars.
The maturity comes to the fore in the thumping "Take the Long Way", shifting through rhythm patterns and stuttering solos. Before the momentum falls into the slow emotion of "Buckle Up". Following this is the acoustic ballad "Comes Then Goes". A nice bluesy tone, which the album takes a while to recover from. As Vedder shifts into the more expansive but still acoustic "Retrograde". In all honesty it is an excellent track, personally a standout on the album. 
The fifty-seven minutes come to a close with "River Cross". A curious slow builder, which crescendos at times but never seems to take off. Ultimately,
Gigaton
is not their greatest album, but it is well up there. One thing is definitely true, how this record offers a hopefulness in a time of despair. 
Tracklist: 
1.Who Ever Said
2.Superblood Wolfmoon
3.Dance of the Clairvoyants
4.Quick Escape
5.Alright
6.Seven O'Clock
7.Never Destination
8.Take the Long Way
9.Buckle Up
10.Comes Then Goes
11.Retrograde
12.River Cross
For more info;
Website
Facebook