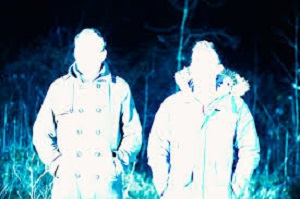 27 September 2019
The Cardiff collective Right Hand Left Hand return with a new single and the promise of a new album Zone Rouge due for release on the 15th of November. The new single "Chacabuco" becomes available for download today (September 27), further giving an insight into the upcoming full album and follows up the first slice "Prora" perfectly. 
The track name "Chacabuco", comes with a heavy social commentary, the name itself based on a Chilean ghost town set up to house workers for a nitrate mine, but was abandoned 14 years later as synthetic nitrate became widespread and decimated the industry. It fits in beautifully with the conceptual nature of Zone Rouge, a wake-up call to the decimation of the earth that rolls out across eleven tracks, each track acts as a point of destruction. The planet itself is being destroyed, driven by the contempt sectors of humanity feel towards the gift of life on this planet, and that is the artistic sign Right Hand Left Hand hold up to their audience. 
A notable guest appearance within the single "Chacabuco", featuring former Estrons front-woman Taliesyn Kallstrom on vocals. She joins the outfit duo of Andrew Plain (drums/guitars) and Rhodri Viney (guitars/vocals/ drums), proving they are more than capable of fresh inspired ideas to follow-up their immense self-titled 2015 album. 
"Chacabuco" builds with dramatic tempos that become layered over the simplest riff, rising in a menacing crescendo, melodic, and dynamic with the in-your-face emotive vocals of Kallstrom, as if she is the earth itself attacking humankind for causing such harm. Her venomous cries fire an intensity of raw passion into the heart of the track as "Chacabuco" becomes soaked with distortion. Recorded and produced by Charlie Francis (Future of the Left, REM, Robyn Hitchcock) it may be the central point to the theme of Zone Rouge, a haunting rhetoric of modern times. 
To Pre-Order "Chacabuco" and Zone Rouge;
Bandcamp
Twitter
The Previous "Prora";