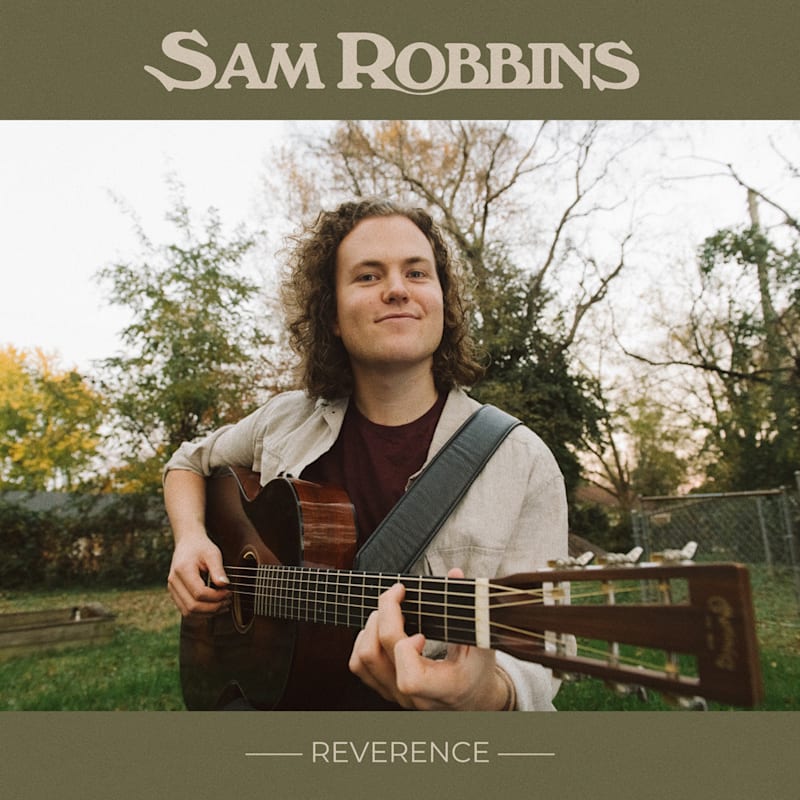 23 May 2022
Taken from his forthcoming album, Bigger Than In Between, "Reverence" is powered by the spirit of early rock 'n' roll, tempered with a timeless quality, one part honesty, one part gratitude, and is polished up for the modern audience. The result is a cool slice of euphoric and energetic, pop-aware, indie-folk meets rock 'n' roll that is both old school and of the moment.
And if the music is accessible and easy to like, the lyrics are even more so. Waxing lyrical about your guitar is nothing new, but so often it is weilded as a weapon, a key that unlocks riches, fame and all that goes with it. Here, the message is one of appreciation for the simple pleasures. For Sam Robbins, his guitars offer more simple pleasures, a chance to be who he wants to be, to express himself in a way he otherwise might not get the opportunity to, to enjoy life and live it on his own terms.
His guitar is also a diary of that journey ,"Every scratch on it is mine, oh we feel so intertwined," a reminder of the miles travelled, the hours sacrificed to the art and the knocks and scuffs that life throws at you, not always to your detriment. In short, he is singing a love song to his guitar, the life it gives him and the simple pleasure of being a troubadour in the modern age.
It's a simple yet seductive and stylish song, with such an honest, open and joyous message, proving yet again, that music, like life itself, doesn't have to be complicated if you don't want it to be.