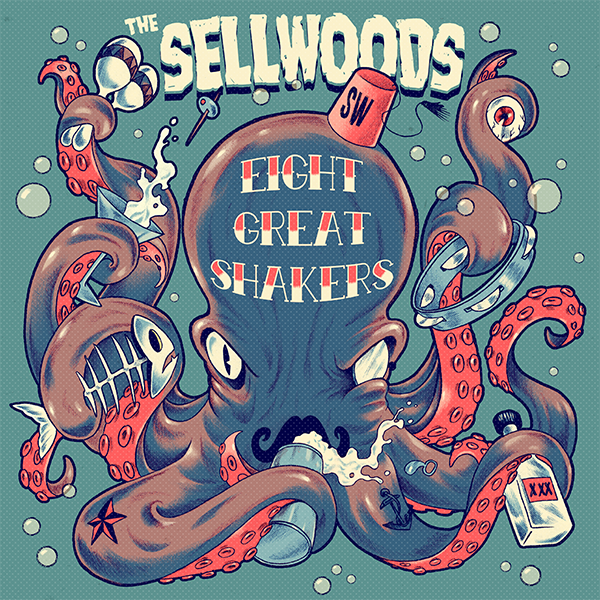 7 April 2020
Like that other storied seller of shake, Jerry Lee Lewis, Portland, Oregon's Sellwoods come calling with attitude, sweat, and a hot-blooded desire to get your ass moving – now.
Listening to Eight Great Shakers, you might be tempted to say instrumentals are the quartet's strongest suit because of the wild pleasures delivered by the likes of "Dizziness," a cover of Greece's Adams Boys on which all four members soar, and the saucy, keyboard-driven lead-off, "Drunken Noodle (In Your Pants)." Another instro original, "Hot Pants," featuring the Reverberations' Dave Berkham on harmonica, is the song you want playing in the High Flying Kung Fu showdown of your dreams.
But hey, it's not like words trip up the Sellwoods either, guy. The romping "Stay Away Papers," which brings to mind New York City's Electric Mess, offers lots of snotty fun and is a definite standout, as is the goofy "Toot." A trio of garage punk covers, recorded in 2017, finish off Eight Great Shakers, including two previously pounded out by the great Swingin' Neckbreakers: the ripping "That's the Way My Love Is" (the Trolls) and a fantastic shakedown of "And I Know" (Brothers & Sisters).