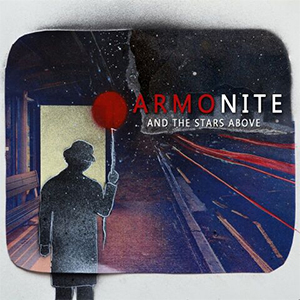 28 May 2018
Italy's Armonite are back with an even bolder expression of their inimitable style debuted on their first album in 2016 called The Sun Is New Each Day. Their new record, And The Stars Above finds the band branching out to even further reaches and different genres, and the classically-trained duo of Jacopo Bigi and Paolo Fosso are also assisted by a wide array of session musicians. Thus the album is in many ways the product of an orchestra with the music composed (as wells as performed) by Bigi and Fosso.
For a band who has worked at Abbey Road, it's fitting their music is cinematic in a vein not unlike Wing's "Live and Let Die," and the album opener "The March of the Stars" echoes George Martin's grandiose arrangements fantastically. The band's style is essentially that of a soundtrack for a film as of yet unwritten, and instrumentals like the high octane "Blue Curaçao" seem tailor-made for an action movie's climatic chase scene.
Although this is not a classical composition, and the band themselves try to avoid the "C" label, it's quite difficult to judge this within the traditional sphere of pop music. Ultimately, And the Stars Above is music which one can easily put on in the background while carrying on with one's day, but it also just as easily invites close listening and individual interpretation.
comments powered by