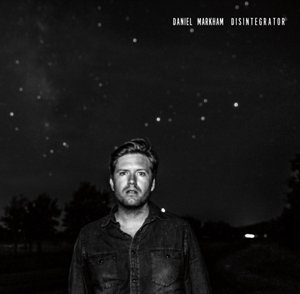 28 April 2016
Singer-songwriter Daniel Markham calls Denton, TX home; but as a former Lubbockite, he falls in line with the likes of Terry Allen and The Flatlanders by following his own art instincts. It can be heard in the 90's bent of 2013's Ruined My Life, the Big Star by way of Black Metal mashup of 2014's Pretty Bitchin', and now inside the lush, late night hum of Disintegrator.
The opener and title track "Disintegrator" gives sound to those moments when we question our own actions and form our own vague ideas as to what the truth will be. When Markham sings, "40,000 middle fingers/Only some were meant for you," it feels as if the joke/dream is just now coming on. "Slayer Tapes and AM Radio" follows the dreamscape of "Disintegrator;" but here, Markham experiences a believed clarity, repeating the line, "I know why you won't."
Markham's Side B ballad "Late," is crucial. What seems like an off the cut, late night meditation of another person, may be more subjective than we realize. It's full moon melody and arrangement pull Markham's forthright visions into DEEP focus.
With Disintegrator, Markham incorporates the strengths of past records ("Turning Blue") while still exploring new ideas and territories ("Mosquitoes".) Disintegrator takes Markham's already unique perspective, songwriting, and voice, and magnifies it by 1000.