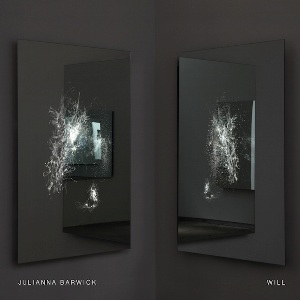 28 April 2016
One cannot forget the stunning album, Nepenthe, created by composer/vocalist Julianna Barwick in 2013. The LP was produced by Alex Somers (Sigur Ros, Death Vessel) and spawned by a death in Barwick's family. It's deep grace still lingers 3 years later.
While Nepenthe still lingers, Barwick returns with Will. The self-produced album's single, "Nebula," is a rotating ambient meditation; led by an arresting mantra from Barwick. "Big Hollow" is essential; taking Barwick one step closer to infinity by combining her celestial vocals with subtle, vital drones. "See, Know" closes the album with optimism. The combo of bubbling synth, live drums, and Barwick's own astral voice, give perfect closure to this minimal treasure.
On Will, each song is littered with Barwick's unmistakable, magical grace while addressing the innateness of internal conflict within the mind. If Nepenthe was the sound of Barwick getting over, Will is the sound of her confronting the sometimes daunting, and oftentimes freeing, process of moving on.