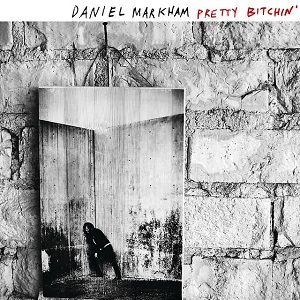 18 October 2014
Denton transplant Daniel Markham stepped out into light in 2013 with Ruined My Life and appears to not be shying away from it by the looks of his newest LP Pretty Bitchin' . Though the title may lead you to believe he's gone the way of the dude bro, when listening you're transported back to the finer sounds of 1994 alternative radio – this time round getting richer lyrics, textures, and melodies.
"Make Believe" starts the record off with Markaham singing, "Nothing's ever gonna change/Find yourself/Live forever." The vibe and production takes the sound of Damien Jurado and David Bazan's earlier rockin' days and scatters them out across the Texas interstate – some of them flying back in your face and sticking in your teeth. "Sabbath Horse" recalls Matthew Sweet if he had been a little more into Crazy Horse and Big Star had dug on Black Sabbath.
Slow burner "Burn Away" recalls R.E.M.'s Monster with it's evocative lyrics and tremolo'd textures. Guitarist Ryan Thomas Becker is let loose on the rollicking "Hide The Body," appropriately strangling his guitar throughout the solo passages and "Ennio" proves to be an effective step out of the box in melody and arrangement for Markham.
Pretty Bitchin' is not only confirmation of Markham's arrival as a force to be reckoned with as a songwriter/performer but also suggests to be a crucial piece of the puzzle for Markham in the years to come.
comments powered by