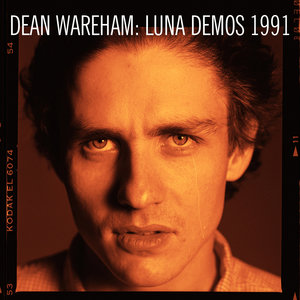 28 June 2015
In 1991, Dean Wareham left his band, the short-lived but highly influential Galaxie 500, thanks to creative and personal differences with bassist Naomi Yang and drummer Damon Krukowski. Part of his decision to leave the band was that he wanted to follow his creative muse in a way that was unfettered. The temptation to go solo was there, and initially, that was his intention. The band Luna had yet to be conceptualized when he signed to Elektra Records with the help of one of his best friends, Elektra A&R rep Terry Tolkin.
Shortly after signing, Wareham recorded a handful of demos with Wharton Tiers and Mercury Rev drummer Jimmy Chambers. Losing the twee preciousness of his Galaxie 500 work, these songs, while stripped-down and minimal, displayed a tautness and muscle his previous work lacked. The Velvet Underground influence that was also greatly on display, and on these demos, on "Anesthesia" and "Time," you get a glimpse of Wareham's superior guitar ability. All of these songs would appear on Luna's debut album Lunapark, and don't really sound radically different from the versions that appeared there, though "Slash Your Tires" is a bit more jaunty and playful in this rawer state.
But what makes Luna Demos 1991 an important release isn't necessarily the music. See, the thing is, this EP was released with no fanfare on Saturday for one express purpose, and that is to help out Terry Tolkin in his time of need. Tolkin's health is in dire straits, and his condition isn't helped by the fact that the medicines he needs are astronomically unaffordable, even with insurance. Wareham has donated all proceeds from the sale of this EP to Terry's medical fund. Terry has been a friend of The Big Takeover since its inception, and we are proud to call him our friend. We implore you to donate, either by purchasing this EP, or by donating to a special fund that has been established.