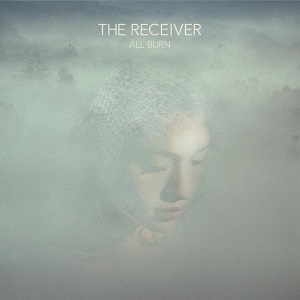 27 June 2015
Over the past decade or so, ambient dream pop duo The Receiver (comprised of brothers Casey and Jesse Cooper) has crafted some of the most dazzling music in their field. Considering that their influences include The Beatles, Pink Floyd, Radiohead, Sigur Rós, and Rufus Wainwright, this isn't too surprising; however, few previous listeners could've anticipated how luscious, melodic, cohesive, and affective their third outing, All Burn, would be. With the support of a leading label (Kscope), as well as the mixing skills of Danny Kalib (Beck, Foster the People) and mastering abilities of Brian Lucey (The Shins, Arctic Monkeys), the band's sound has evolved into a brilliant array of shimmering sorrow and opaque optimism (with progressive accents in the vein of Muse, North Atlantic Oscillation, or The Pineapple Thief). Without a doubt, All Burn is a short but sweet gem bursting with dense layers and emotional peaks.
Jesse proclaims the record as "on the more ambient and groovier side . . . we feel it's our best work to date, from music to concept . . . the end goal was to create an album that stands the test of time." Furthermore, Casey adds that "the goal is to provide a lot for the listener to comb through over time – music to get lost in for a while." Fortunately, they've accomplished these feats wonderfully, as each piece on All Burn resonates both sonically and sensitively. Likewise, the tracks share similar qualities so that they can act as parts in a grand whole, rather than stand as isolated statements (in other words, the songs sound a lot alike, but it's purposeful and beneficial rather than lazy or repetitive).
Take, for instance, the breathtaking opening, "Drift." A seventy second prelude, it consists entirely of interlocking harmonies behind Casey's fragile lead lament (think "Our Prayer" from The Beach Boys' SMiLE or "Writing on a Wall" from The Dear Hunter's Act III: Life & Death). It's awe-inspiring. Afterward, "Transit" adds some interesting percussion and programming to the formula; in contrast, "To Battle an Island" is more sparse and somber, with piano riffs and synthesized loops leading the charge. Really, it sounds like a more electronic (and less aggressive) Cynic piece. Cooper's chorus is especially touching here too, with an impassioned delivery of moving words really leaving a mark.
"Dark Matter" is even more surreal and bittersweet, with truly dreamy effects and atmospheric shades enveloping listeners with the same weight Sean Lennon achieved on Friendly Fire. Elsewhere, "April Blades" adds some horns to the mix, while the title track Is one of the most confident and straightforwardly appealing pieces here, with a psychedelic tone lending just enough flair to the soundscape. Fittingly, album closer "These Days" is relatively upbeat and lively, with frantic percussion dominating the arrangement. It feels like a moment of reflective closure at the end of a damaging thematic trip, with Cooper conceding, "I'm sorry if I'm not who I should be these days. Oh, these days," with an air of acceptance and regret. The song's final moments are a cacophony of ethereal devastation, leaving listeners yearning for more.
If you're a fan of ambient dream pop in general, you'll adore All Burn. Every element of it is pristine, poignant, and poised, basking its forlorn melodies and harmonies in glistening regality. To be fair, the lack of diversity could be an issue for anyone looking for sufficiently distinctive chapters, but the way the songs culminate in a singularly transcendental experience easily makes up for the flaw. As the duo insinuates themselves, All Burn should be taken as a whole journey, and on that front, it succeeds masterfully.