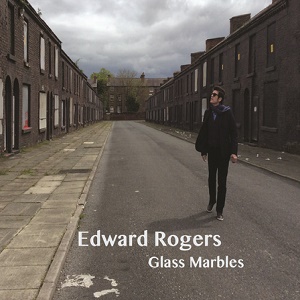 7 March 2016
NYC singer-songwriter Edward Rogers delivers a well-rounded followup to his fifth album, Kaye, that sees him fully embrace the role he was always meant to fulfill.
Glass Marbles begins with a softer edge in "The World of Mystery," a Dylan-esque rocker that turns to Bowie in the bridge. Echoes of Ray Davies and Lou Reed emanate from the songs until the bluesy psychedelia of "The Letter" reminds us of Rogers' '60s predilections. Later, "Bright Star" reveals a tad of Roxy Music, while "Olde House on the Hill" nods to Hawkwind's spacey inclinations. "Just Like That It Came and Went" recalls the jazzy folk of Bert Jansch and John Renbourn, and it ends with the eight-and-a-half minute psych/funk freakbeat title track, which appropriately sums up the ideas behind the entire album.
As Edward Rogers continues on his journey, his wisdom and experience combine to create music with integrity. May his work become a standard in everyone's collection.
comments powered by