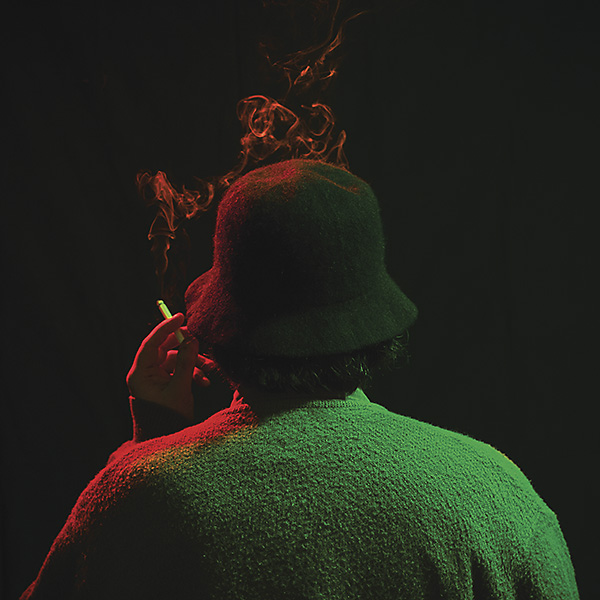 19 May 2015
I honestly shouldn't have to spin my wheels writing about who Jim O'Rourke is. If you don't know, you need to start catching up. Oh well, let's do the deed anyhow. The Chicago native has collaborated with Thurston Moore, Lee Ranaldo, Derek Bailey, Mats Gustafsson, Mayo Thompson, Brigitte Fontaine, Loren Mazzacane Connors, Merzbow, Nurse with Wound, Phill Niblock, Fennesz, Organum, Phew, Henry Kaiser, Jeff Tweedy, Flying Saucer Attack, and Joanna Newsom. He has produced albums for Sonic Youth, Wilco, Stereolab, Superchunk, Kahimi Karie, Quruli, John Fahey, Smog, Faust, Tony Conrad, The Red Krayola, Bobby Conn, Beth Orton, and U.S. Maple. He mixed Wilco's Yankee Hotel Foxtrot and produced their 2004 album, A Ghost Is Born, for which he won a Grammy Award for "Best Alternative Album". O'Rourke has been a member of Illusion of Safety, Gastr Del Sol (with David Grubbs) and Sonic Youth. Beginning in 1999 he played bass guitar, guitar and synthesizer with Sonic Youth, in addition to recording and mixing duties with the group. He withdrew as a full member in late 2005, but continued to play with them in some of their side projects.
O'Rourke has also released many albums under his own name on a variety of labels exploring a range of electronic and avant-garde styles. His most well-known works may be his series of releases on Drag City, which focus on more traditional songcraft: Bad Timing (1997), Eureka (1999), Insignificance (2001), and The Visitor (2009). The titles of these albums all refer to films by the British director Nicolas Roeg; the first three by direct reference to film titles, the last being titled after a fictional album within Roeg's film The Man Who Fell To Earth. That brings us to this week with the release of his newest (and best) Drag City release, Simple Songs.
Whew, I feel like I ran a marathon listing all of that off. Get the point now? Jim O'Rourke is the musical equivalent of oxygen. You may not see him, but he's around you every day. I probably could have thought of a less creepy way to write that, but fuck it. Here is the part where I have to be a little honest. I've had a pretty hard time getting into a lot of Jim O'Rourke's solo material. Outside of 2001's Insignificance, I've always found him to be just a little too forward thinking for my taste. Okay, I think a lot of it is boring as all hell. When someone starts blathering on about the value of 'active listening', I reach for a New York Dolls record and turn up the volume. The maddening part is that in those few instances in which Jim has given any evidence of making something that approaches accessibility, it has been fantastic. He clearly knows how to write great pop songs, but usually chooses to run away from them. That it, until Simple Songs.
While the album title is certainly descriptive of O'Rourke's work to date, don't think that you'll be hearing anything off of Simple Songs on your morning drive-time radio station. These are about as simple as this guy gets, which still isn't anywhere near the middle of the road. This collection sounds like an homage to the AM Pop radio of Jim's youth (when commercial pop music could also be extremely weird). You'll hear slight nods to great 70's avant-pop like 10cc, but also to some of the generation's great songwriters, like Paul Williams. All the while, fans will still get a heaping dose of O'Rourke's signature jam-inspired spacey electric guitar, twirling all over the tracks ("Last Year" alone will give you a good supply of that).
The best thing about Simple Songs (other than its…well…simplicity) is that there is still so much going on within each song that I find myself discovering a new thing to love with each additional listen. Typically, that's the kind of thing that takes a lot more time than you have to turnaround a new release review. But, with this album, it is happening with each and every spin. 'Hey, the percussion on "Friends With Benefits" is really warm.' 'Wow, the piano on "Half Life Crisis" really jumps. I didn't notice that cool guitar bit at the end of the song either.' 'You know, that chorus on "Hotel Blue" is kinda like that one Cat Stevens song I've always loved.' And so on and so forth. I honestly can't think of another record with that kind of immediate evolution. The effect is a little dizzying, almost like a buffet restaurant that completely changes its offerings in between trips to fill your plate. That alone sets this album up as O'Rourke's best solo effort yet.
Like a sort of reverse John Cale or Brian Eno, Jim O'Rourke has moved toward more listener-friendly song-based work with Simple Songs. The eight tracks come in just under thirty eight minutes. But, in that thirty eight minutes, O'Rourke completely changes our understanding of what kind of music he can create. Of course, there is no telling what the man will do next. That's kinda his schtick. But, this album gives proof that Jim O'Rourke knows how to write at a level acceptable to mere plebeian audience members like myself. More than that, he can rattle off eight of the best songs we've ever heard. I truly hope he keeps this up for two or three more offerings, because these songs, simple as they may be, make the world a slightly more tolerable place to live.