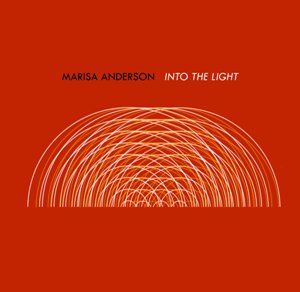 14 July 2016
Portland's Marisa Anderson is no stranger to being in transit. She's been traveling with her guitar as her constant companion for a while now. Her newest LP Into The Light scores those countless ever-changing landscapes she can't or won't let go of.
The title track "Into The Light" unfolds like a dream. It's structure is not unlike the traditional music Anderson is so intimate with, but is transformed by her surreal, discreet steel playing. "The Old Guard" is pure astral blues. Much like Sandy Bull and Henry Flynt, Anderson finds a way to subliminally merge traditional Americana with minimalism and improv. The rad titled "House of the Setting Sun" is the LP's crowning achievement. The track's watery ambience and wandering guitar are like staring straight at the sun.
Anderson's devotion to her instrument and her open-mindedness toward the form is in full bloom on Into The Light. She's continually creating a handmade type of Americana that can only come from within.