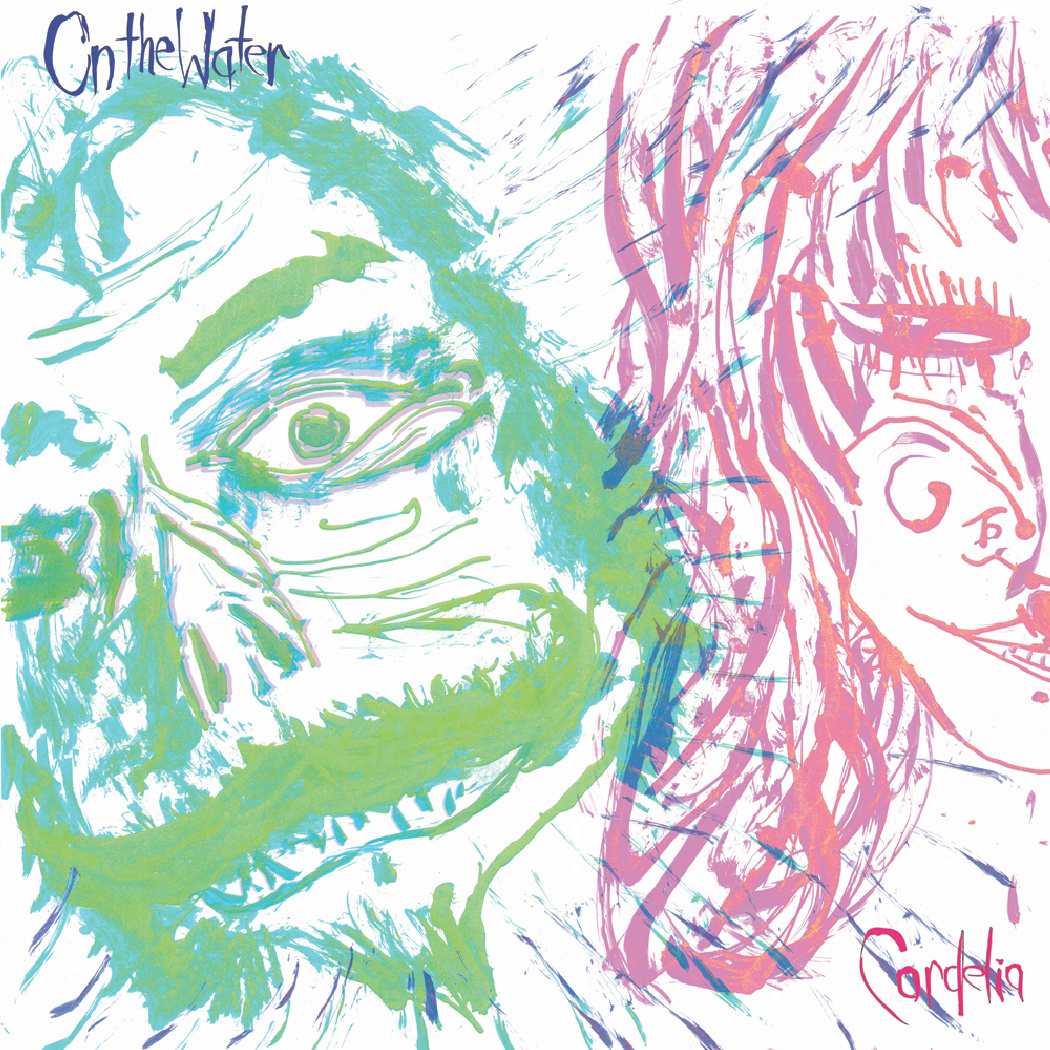 25 May 2015
I've been having a lot of fun listening to folk music this year. Now that the mustard has finally come off of folk pop combos (it seemed for a time that every press release I received was for a band that 'sounds just like Fleet Foxes and Mumford & Sons'), we have finally gotten back to the sensible business of looking at some more traditional artists. Maybe it is a ripple effect of the great work being done by Laura Marling that some of these people are gaining wider acclaim. Regardless, the music has been pretty damn impressive. Just in these first six months, I've devoured albums by Dorthia Cottrell, Alasdair Roberts, Robin Adams, Tomas Pagan Motta, Jose Gonzalez, Andy Shauf, and now this new outing from the 'freak folk' outfit On the Water. Of course, On the Water throw a bit of a monkey wrench in to the works because their approach to folk music is anything but 'traditional'.
On the Water's members have always been in flux, ranging from one to nine members. The Philadelphia-based project began in 2007 as an outlet for the raw, honest folks songs that Fletcher Van Vliet had been writing. As an eight and nine-piece band, On the Water released two albums: Anchor (2011) and False Starts (2013). In 2014, the group dwindled to four core members (Van Vliet, Robin Carine, Taylor Jamison, and Lucas Carine), ending an era as Philadelphia's dark folk orchestra, but jump-starting a prolific collaboration. The result was two new albums: Baptism (an EP released on December 31, 2014) and now, Cordelia, both recorded over the course of only two days. Cordelia also features guest musicians Evan McGonagle on cello, Jesse Sparhawk on harp, and Aubrey Van Vliet on vocals.
Fletcher Van Vliet describes this, the group's fifth, album as a dark love poem about self-discovery, realizing the things you love, close friends and adventure, limitations and failures, and bouts with depression. Some of the songs are directly about the loss of his father, who unexpectedly passed away in 2012 of cancer. As I listen to Cordelia, it occurs to me that Fletcher and I could probably be really good buddies. We obviously listen to a lot of the same music. His unholy vocal mix of Tom Waits, Vic Chesnutt, Villagers' Conor O'Brien, and Bonnie 'Prince' Billy reads like a laundry list of my daily listening duties. We both have a deep love of big emotional choruses, orchestrated arrangements, and songs with a massive loud-quiet dynamic. This is the kinda guy I'd want to go to the record store with and maybe hold hands. Okay, holding hands is a little too far, but it gets the point across. This gentleman has some legitimate taste and takes his songcraft seriously.
Now, by saying that someone takes songwriting 'seriously', I run the dangerous risk of giving you the idea that this is just another one of those aloof bedroom project douchebags that spent so much time telling people about how they spent fifteen years in a cabin contemplating the state of music and lutefisk that they completely forgot to write any good songs. That isn't what I mean at all. Rather, Van Vliet has clearly spent all of his time thinking about the quality of these songs. Every note in the arrangements seems almost as if it was placed there with a set of tweezers, which is a brilliant match against the unpredictable and raw vocal that he provides over the top. It is in this balance between order and chaos that the true beauty of Cordelia makes itself known. This record moves effortlessly between considered, intellectual thought, and instant, gut-wrenching emotion.
For evidence of everything On the Water is capable of doing, look no further than the track "Gatekeeper". Here, everything begins with a spacious, unassuming introduction to the epic climax of Van Vliet exploding his heart onto the microphone. This one song is better than just about anything I've heard from the folk set this year, and even rivals the best tracks from Waits and Chesnutt. I like to think, those guys would be more than happy to know that a songwriter like Fletcher is out there in the world continuing their good work. I know that I am.