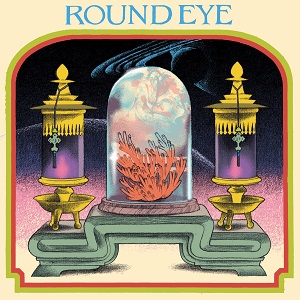 19 May 2015
Controversial Shanghai, China freakout art punks, Round Eye, finally deliver their long awaited full-length debut and, yes, it was worth the wait.
Exploding beyond the reaches of their 2013 split with Libyan Hit Squad, Round Eye rages like an early Frank Zappa album on mushrooms and meth. Overdriven guitars and pounding drums collide with 1950s balladry, mind-warping psychedelia and musique concrète, while saxophones (some of which are provided by The Stooges' Steve MacKay) blare with free jazz frenzy and vocals recall the animalistic shouts of one who dropped a few too many tabs of acid a few hours ago and can't seem to come down. It's like the early Red Crayola got high off The Stooges' Funhouse and saw God.
They've been banned by the Chinese Ministry of Culture, played secret gigs in bomb shelters and been called "racists" for their video for "Suntan", but they're still making noise with no regard for what anybody else thinks. Step out of your apartment into the Shanghai smog and take a good whiff of rock'n'roll.
comments powered by