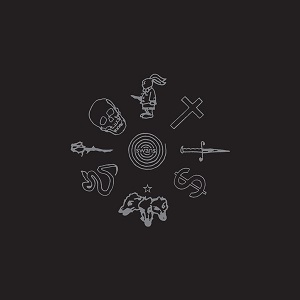 3 December 2015
In the early '90s, Swans released two albums that would provide the sonic blueprint for their 2010 reemergence. Newly remastered and available on vinyl for the first time since their original editions, these recordings return with an additional disc of bonus material to remind us of that the group's current incarnation was not created in a bubble.
1991's White Light from the Mouth of Infinity was the last album to feature guitarist Norman Westburg until the band reformed half a decade ago. At this point, the band had evolved far beyond their proto-industrial no wave origins into soaring majestic melodicism informed by lower Manhattan composers like Glenn Branca and Rhys Chatham. Percussion also remained an integral part of the songs, but now held back to create pools of quiet that would erupt into storms of volume. Michael Gira's vocals now morphed from anguished screaming to a rich baritone somewhere between Iggy Pop, Nick Cave and Joy Division's Ian Curtis, with just a tad of Andrew Eldritch from The Sisters of Mercy. Jarboe's signature breathy gospel blues voice blended perfectly in the background, but also took the lead on a couple tracks. Though not country music, it still conjured the vast emptiness of the American West and the ghosts that wander the valleys at night.
Love of Life (1992), on the other hand, could almost be the first Swans pop record, with the songs clocking in between three and five minutes rather than the typical four to six minutes. Regardless, the album pursues the American Gothic of White Light in both tone and vibe. Experimental interludes break up the tracks, creating an ethereal atmosphere that persists throughout the songs. Soothing lullabies collide with crushing power as drones unfold into melody, while "Amnesia" single-handedly bridges the gap between early Swans and what they'd now become. The third disc collects alternate versions, live recordings and other previously unreleased material from the era that captures the essence of the band at that time.
Whether beating you down with brutality or brazenly slapping you in the face with beauty, Swans have consistently produced compelling music throughout their career. Rediscover this often overlooked period in their existence and remember what makes them so great.
comments powered by