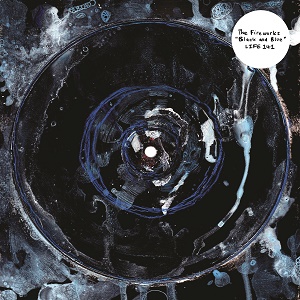 13 July 2016
After last year's highly impressive debut, London/Bristol fuzzmongers The Fireworks return with a four song EP that shows their sound evolving.
Black and Blue begins with the bombastic "All the Time," a solid nod to Switch Me On's Ramones simplicity, edgy Blondie pop and The Jesus and Mary Chain's noisy melodicism. "The Ghost of You" follows, a striking departure that favors jangly guitars over distortion and dual male/female vocals for a dreamy early '80s feel somewhere between Modern English and The Smiths. "Bury Me" opens the second side, sounding like an English blend of late '80s Hüsker Dü and Soul Asylum. Finally, after a beefy bass intro that oddly recalls F.Y.P., a lumbering, tribal drumbeat pushes the song in a Sonic Youth direction, especially when the feedback becomes a massive wall of guitar. It's a welcome progression from a band that hit it right the first time and thankfully continues to do so.
If The Fireworks had disappeared after recording their debut, it would have been considered a lost classic eagerly sought by collectors twenty years from now. Fortunately, they're still here, armed with compelling songs and looking forward to a meaningful future. Let's light the fuse and wait for the next POP.
comments powered by