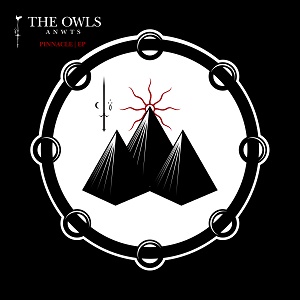 1 September 2015
York, Pennsylvania's The Owls Are Not What They Seem return with a shortened name and new material that delves further into occult ritual blackness.
Driven by plodding, sinister acoustic drum beats, the "Pinnacle" EP surpasses the chilling darkness of 2014's Gnosis (Eleventh Key) by bringing nightmares out from a cavernous void into rolling rural forests inhabited by Appalachian cults. Evil, whispering voices waft from ominous shadows of ambient sound as ancient beings frolick in the moonlight. Several live recordings also appear, documenting the hellish hedonism that happens onstage. It's the frightening soundtrack to a demonic evocation within the bleak confines of a pagan temple.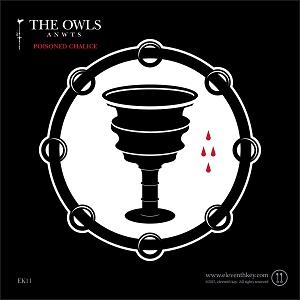 Also available is a 5" lathe cut picture disc featuring the track, "Poisoned Chalice." Here, an infinite, forgotten god screams from the depths of its tomb-like domain, eager for the supremacy it held so many millions of years ago.
As The Owls (A.N.W.T.S.) progress, they become more horrifying and complex. Their forthcoming 2016 full-length certainly looks promising.