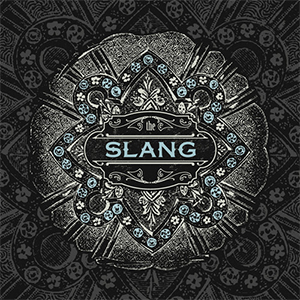 15 August 2014
Hailing from Columbus, Ohio, The Slang are getting ready to release their debut, eponymous EP. Recorded at the Cutting Room in New York, the EP is a sonic tour de force. It's an impressive debut, similar to yet unique and separate enough from popular groups around to day like OK Go and The Killers. The opening track, "Far From Over" greets the listener with a wall of sound, awash with reverb and distant, largely indistinguishable sounds lurking in the background that make the song all the more beautiful to the ears. The vocals themselves are fairly predictable, but it's this sound that is so intriguing, as if The Smith's Johnny Marr's layering techniques and knack for effortless beauty were put under the control of Phil Spector.
The same idea continues throughout the EP—"One Step At A Time" sounds like it was ripped right from Marr's textbook—unfortunately, it does seem as if they're still missing their Morrissey to fill in the gaps. Nevertheless, there is a lot of impressive ground cover sonically over the course of the five songs, ending with the alternately sweet and forceful "Find A Way". The song transitions expertly between melodic grace and a punch of distortion straight to the gut.
Disregarding any faults, because after all it is band still shakily trying to find their footing, it's an remarkably well-crafted debut. Unlike so many of other similarly-minded bands today, The Slang find a strong mid-point between being too soft and unremarkable and too grungy and testosterone driven. The Slang will be officially out September 2nd.
comments powered by