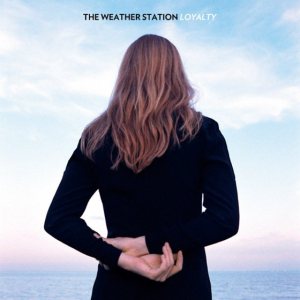 18 July 2015
True North songwriter, Tamara Lindeman and her project The Weather Station have been consistently crafting sibylline melodies since 2009. Those in the know have been aware of Lindeman's authentic charm for a while, but for the rest of us, her newest creation Loyalty is a revelation.
Let's go ahead and get this out of the way. Album opener, "Way It Is, Way It Could Be" may be the best single track released by anyone this year. Lindeman's voice is splendidly distant and all-knowing, hovering slightly above a hypnotic backing track that perfectly drives her sentiments home.
Lindeman's voice is more assured and mature in tone on Loyalty; shining especially on the angelic "Floodplain" and within the intimate nostalgia of "Personal Eclipse." "I Could Only Stand By" is a late burner. The track allows entry into Lindeman's world of longing and omnipotence for a few radical moments, before ending abruptly like waking from a dream.
It's safe to say, Tamara Lindeman and The Weather Station have arrived with Loyalty. It's an elegant record, beautifully crafted by Lindeman and producer Robbie Lackritz. Worth a thousand listens.