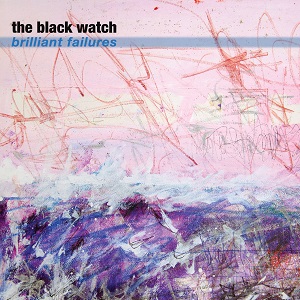 2 April 2020
The black watch return with Brilliant Failures, an album which is brilliant and anything but a failure. This, the bands 18th album, proves how they continue to remain indispensable in an ever shifting market. Last year's vault opening releases, and the Magic Johnson long-player were all pointing here. Brilliant Failures is without doubt a cracking release. And their best in years. Without any prior knowledge it may sound like a comeback album from a band who returned from years in the wilderness. It fires with a hunger, a passionate evocation that remains fresh across its thirteen tracks. 
The main man John Andrew Fredrick, has that talent of turning every syllable he utters into a baritone, emotional plea. Within Brilliant Failures this skill comes to the fore. Starting with the folk-like "julie II". The acoustic nuances bring out the best in John, an unusual way to open an album, but one that captures the theme that rolls out. With its second part further down the tracking, an avant garde slice of European noir with Julie Schulte on vocals. The following "crying all the time", the first snippet gets the guitar cracks going in a mesh of nineties classic black watch meets proto-punk. 

The title track continues the album's illustrious path, whereas "twisted thinking" teeters on the edges of that show gaze exploration of
Magic Johnson
. With a thumping bass line, "red dwarf star" takes flight into a dramatic intercourse of sound collages. "mind you now" is a rocker with a definite new wave vibe. But the intense atmosphere comes back in "hodophobia". With more acoustic guitars and a subtle but not overpowering bleakness it is an absorbing listen. At times that sums up the album as a whole. Though everything comes to a high on the standout "one hundred million times around the sun". Introduced with backwards guitar licks it is explosive and mammoth. A broad stroke of creative prowess that typifies the mission statement of the black watch. 
Things run more straightforward with "anywhere everywhere", as too is "what i think". Music that detonates in the right places, with a foot-tapping energy that flows. All this comes to a close with "technology". A beating beast of post-punk, refreshingly dramatic and incendiary to the core. 
On the surface Brilliant Failures can be misunderstood as a concept ode to failed relationships given the track titles – "julie", "crying all the time". In reality, it is a musical adaptation of what sums up the black watch and John Andrew Fredrick. Producing albums which are individually unique, and of a high quality but remaining in cult circles. Turning the outfit into a modern day legend in the vein of Big Star, appreciated by those in the know, while ignored by the millennial, Coldplay generation.
Tracklist:
1.julie II    
2.crying all the time    
3.brilliant failures    
4.twisted thinking    
5.red dwarf star 
6.the personal statement 
7.mind you now    
8.hodophobia    
9.one hundred million times around the sun 
10.anywhere everywhere 
11.julie    
12.what i think    
13.technology