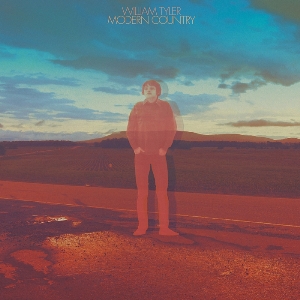 31 May 2016
William Tyler is a once in a generation talent. He's been a hired hand to great artists (Lambchop, Hiss Golden Messenger) but on his own, he captures a vantage of America that only he can imply. 2013's Impossible Truth, saw Tyler give glimpses to his own visions of Americana; a genre that for better or worse, has generally fallen on the side of mediocrity. The results told the story of the Southeastern U.S. with little more than Tyler's six strings. Three years later, Tyler returns to widen his expansive scope of Americana with Modern Country.
Opener, "Highway Anxiety," is a meditation. It's revolving melody and early kraut/ambient influence move Tyler's visions into gorgeous, new territory. "Gone Clear" is Modern Country at its apex. By blending fingerstyle guitar with minimal composition, the piece exposes the phantom that Nashville has slowly become by simultaneously demonstrating and deconstructing the musical heritage of the Southeast Corridor.
On Modern Country,Tyler gives sound to what he calls "…the vast and jarring expanse of America," by re-interpreting Southern musical traditions, while summoning their valuable histories and celestial powers.